Bernie Sanders Presidential Speculation Grows Ahead of Interview
(Bloomberg) -- Bernie Sanders, the independent Vermont senator who finished runner up to Hillary Clinton for the 2016 Democratic presidential nomination, could announce a presidential run as soon as tomorrow, according to a report, with the senator set for a nationally-televised interview in the morning.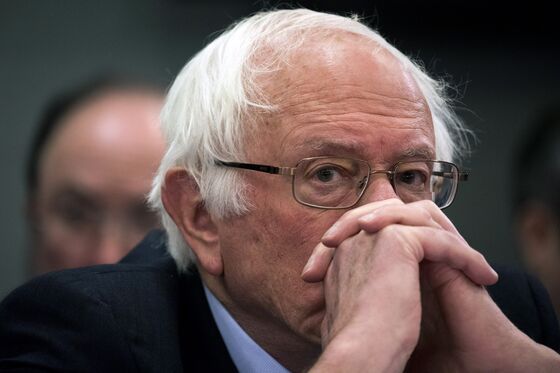 'CBS This Morning' teased what it called a "revealing interview" with Sanders set to air Tuesday morning
WMUR, the flagship TV station of New Hampshire, reports an email announcing Sanders' plans to run will be sent to supporters tomorrow
CNN says "all signs are pointing" to a Tuesday announcement
Politico earlier reportedSanders had recorded a video saying he's running, citing two unnamed people familiar
If he runs, Sanders, 77, would start a presidential bid with a long list of potential advantages, not least of which include a massive email list of supporters, a proven track record of small-dollar fundraising, and veteran aides who three years ago helped chart a path to victory in key states like New Hampshire.
For all his successes three years ago, 2020 will be a very different campaign cycle. Many former Sanders supporters and aides are looking at other options in a diverse field of Democrats that could top 20 well-known names. At least one such advocate - Tulsi Gabbard - is running herself. And in a year when Democratic voters have signaled a increased desire for racial and gender diversity, Sanders would be only the second straight, white man in the field.