Austrian Billionaire Raising Cash as He Buys Out Kaufhof Department Stores
(Bloomberg) -- Austrian property mogul Rene Benko is seeking half a billion euros ($549 million) by selling shares and a further 300 million euros in a bond offering as his purchase of Germany's Kaufhof department-store chain nears completion.
Benko is meeting investors in London, Paris and Frankfurt this week after he secured regulatory approval for the acquisition of the 50% stake in Kaufhof he didn't already own, according to a document seen by Bloomberg News. The purchase is expected to close by the end of September.
The deal is the latest in a spree that has made the 42-year-old self-made billionaire Austria's 8th-richest man. Once the transaction is completed, total assets of his Signa Prime Selection AG will have grown tenfold in seven years, to 15.1 billion euros. The expansion has been funded by a series of private investors that included a Greek shipowner, a private bank from the Gulf, celebrity businessmen, wealthy European families and German insurers.
Benko agreed to buy the Kaufhof stake from Hudson's Bay Co. in June after acquiring the first 50% last year. The new funds are earmarked for "future asset acquisitions" and "to support Signa Prime's growth," according to the document.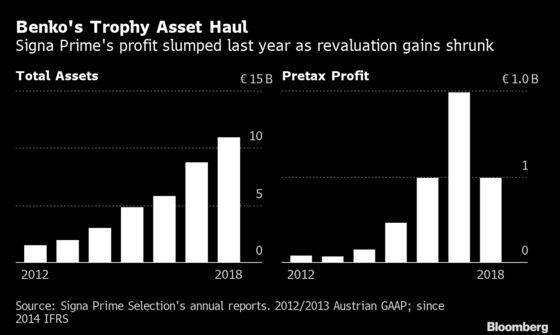 Along with the bond, Signa Prime is selling 500 million euros in new shares. Like the existing stock, the shares will be unlisted, according to the prospectus. The equity sale, Signa Prime's third in two years, was kicked off Aug. 29 by Signa Prime's supervisory board and is expected to close in September, according to the document.
Read more:
MANDATE: Signa Prime Selection EUR 5Y Bond Roadshow (Monday)
Benko's Signa Prime Profit Slumps 47% After Property Gains Stall
Madison Takes 5% Stake in Rene Benko's Signa Luxury Unit
Benko's umbrella vehicle, Signa Holding, has pledged to buy at least 250 million euros of those new shares and to pick up the ones not subscribed to by the other Signa Prime shareholders. They include Germany's RAG Foundation, German insurers R+V and LVM, the investment vehicle of the Peugeot family and Madison International Realty LLC.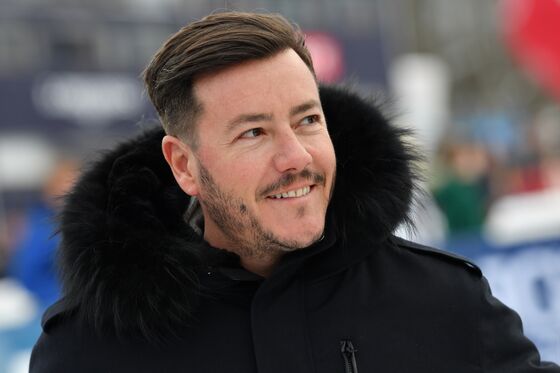 Signa was in talks with Norges Bank Investment Management and Mubadala Investment Co. last year about an investment, but that hasn't materialized. Earlier investors who've exited Signa Prime include Greece's George Economou, Abu Dhabi's Swiss-based Falcon Private Bank AG, and former Porsche Automobil Holding SE boss Wendelin Wiedeking.
While the document doesn't give detailed financial information about the Kaufhof acquisition, it shows that Signa Prime's total assets will increase by 2.8 billion euros as a result of the deal, while its debt will climb by 1.7 billion euros. Together with the capital raisings, this will bring Signa Prime's total debt to 7.2 billion euros.
Signa Prime may sell some of the 50 properties that it will end up owning as a result of the transaction, the document said.