New York State Wants to Double Its Beer Tax and Give It to Colleges
(Bloomberg) -- Beer and college often go together. But doubling New York's beer tax to benefit higher education is up for debate.
A bill that would boost the levy to help the State University of New York system and its New York City counterpart gained ground this week as a Manhattan assembly member who proposed the increase on Dec. 30 was joined by a senate sponsor. Backers will push for support in the new legislative session that began Wednesday, while the burgeoning craft brew industry vows to lobby against the move.
"Three cents a bottle could go to higher education," said Harvey Epstein, the Democrat who proposed the bill. "It's a critical source of revenue."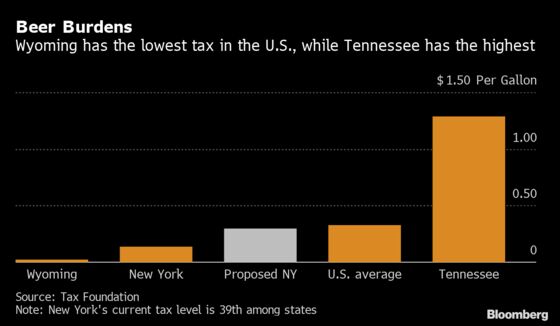 The bill seeks to raise more than $50 million annually. It would help to bridge the widening gap between what public universities charge and what middle-income residents can afford, at a time when tax dollars directed to higher education have shrunk. The industry, with almost 500 craft breweries and more than 20,000 workers statewide, said the hike would hurt growth without making much of a dent in the problem of education funding.
At 14 cents a gallon, New York's beer tax ranks 39th in the U.S., according to the Tax Foundation, an independent group in Washington. Tennessee is highest at $1.29. Epstein said he wanted to bring the levy in line with the state's 30-cent wine tax.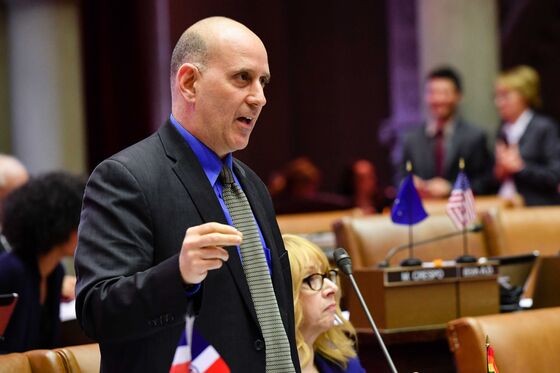 The state has been searching for ways to make public higher education more affordable. The Excelsior Scholarship, a new program for families earning $125,000 or less, helped 24,000 SUNY and City University of New York students attend tuition-free in its second year.
SUNY, with 64 campuses across the state, doesn't comment on pending legislation, said spokeswoman Holly Liapis. Last year, roughly one-third of its $13 billion budget came from the state.
SUNY and CUNY need the money, said Robert Jackson, a Washington Heights Democrat who is sponsoring the bill in the state senate.

The industry said the proposed increase is ill-conceived.

"It targets a small but important part of the New York business scene," said Chris Ericson, president of the New York State Brewers Association.
"It's a drop in the bucket," said Ericson, who owns two microbreweries in Lake Placid. "It's not even going to a brewing aspect of the state university program -- it goes to a general fund."
The connection between beer and college isn't as solid as other types of levies, such as a gas tax to benefit roads, said Ulrik Boesen, a senior policy analyst at the Tax Foundation.
"Your appropriation has no relation to the product and that's not normally sound tax policy," he said.
Epstein said he doesn't want to overtax New Yorkers, but higher education needs better resources to make it accessible.
"If we get more people to complete higher education, we will do better," he said. "Education is a pathway to the middle class."