Barclays Hudson Yards Interest Points to Future of Office Demand
(Bloomberg) -- Barclays Plc's hunt for a new Manhattan location suggests there's still appetite for a certain kind of office.
The British bank is exploring a move to Hudson Yards as it looks for a smaller, more modern building with additional open spaces, a person familiar with the matter said.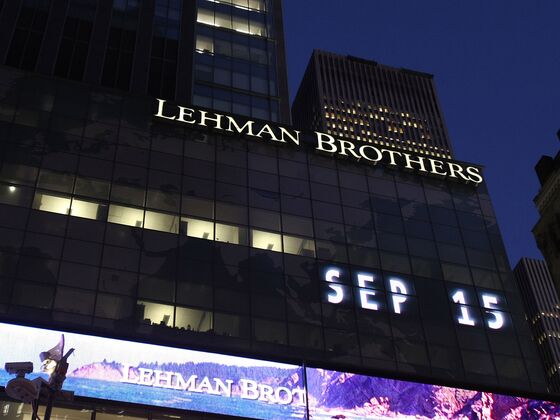 Barclays is seeking roughly 500,000 square feet of space (46,450 square meters), about half the footprint of its Times Square skyscraper, the former Lehman Brothers building where it has its U.S. headquarters. The downsizing is in part because a New Jersey campus is increasingly accommodating many technology and operational roles.
The bank was already contemplating a move before the pandemic upended work habits. Barclays opened the Whippany office in 2018, part of a strategy of building out a network of regional campuses.
The purpose-built campus is one of the company's global technology and operations hubs and features health services, a fitness center and a childcare facility, according to a 2018 press release. That reduced the bank's need for the roughly 20-year-old Times Square building, where the lower floors of the glass, granite and steel structure are bedecked with LED screens.
Barclays declined to comment.
The resumption of the bank's office search after a pause during lockdown suggests airy, amenity-heavy properties may continue to thrive as companies adjust to working in a pandemic even as less flexible high-rises fall out of favor.
Barclays is considering three-floors being vacated by Neiman Marcus, which is being pitched as offices, according to a person with knowledge of the matter.
The interest in Hudson Yards "speaks to the advantage that new, highly amenitized buildings located in close proximity to commuting hubs may have over older, less well located properties in attracting tenants," according to Jeffrey Langbaum, an analyst at Bloomberg Intelligence.
Office leasing in New York has slumped this year, battered by a pandemic that has kept many corporate workers at home. But there are signs that companies are betting on a return to Manhattan. Facebook Inc. announced a lease in August for the entire office space at the Farley Building, a former post office near Pennsylvania Station.
While Barclays Chief Executive Officer Jes Staley said in April that headquarters built to house thousands of staff might be a "thing of the past," the executive has more recently emphasized in July the importance of an eventual return to office environment.
Across the finance industry, hundreds of thousands of employees in London, New York and other hubs have worked from home in recent months, but firms are inching toward bring them back.
JPMorgan Chase & Co. and Goldman Sachs Group Inc. are implementing a rotational policy to bring more employees back into offices. Blackstone Group Inc. has encouraged investment professionals to return.
"Tenants have been prioritizing getting their employees back and frankly didn't focus much on leasing over the first three to four months of this," Michael Franco, president at the New York-based landlord Vornado Realty Trust, said on a webcast Thursday.