Bannon's Push for Exoneration Involves Lien on California Home
(Bloomberg) -- Stephen Bannon already avoided criminal prosecution for fraud with a last-minute pardon by Donald Trump, but he's still pushing for a judge to dismiss the charges because they're mucking up the title to property he owns in the chic seaside enclave of Laguna Beach, California, records show.
As a condition of bail after Bannon was charged in August, a $1.75 million lien was placed against the Laguna Beach home, according to a Feb. 18 letter his lawyer sent privately to U.S. District Judge Analisa Torres in New York. It was filed publicly as part of the case on Tuesday.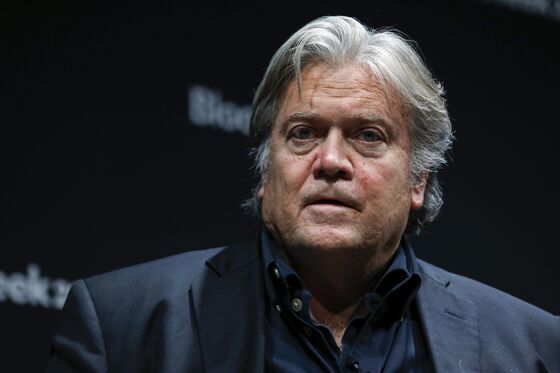 Bannon's lawyer asked Torres to dismiss the charges as part of a request to lift the bail conditions so the lien can be expunged and Bannon and his co-signors can be freed of their obligations. Prosecutors have agreed to lift the bail conditions but object to dismissing the charges, saying the pardon doesn't mean Bannon has been exonerated. Both sides are scheduled to file briefings on the issue in the coming weeks.
Trump's onetime political adviser was charged alongside three others with defrauding donors to a foundation that was privately funding construction of a wall on the U.S.-Mexico border. Bannon is no longer a defendant, after getting his pardon in January. The case against the other three defendants remains.
Bannon's lawyer Robert Costello didn't immediately respond to a request for comment.