Bankrupt Puerto Rico Buys Governor a $245,000 SUV. Anger Ensues
(Bloomberg) -- Even as Puerto Rico's residents were bracing for painful austerity measures, the bankrupt commonwealth spent $245,000 on a bulletproof Chevrolet Suburban to shuttle around Governor Ricardo Rossello.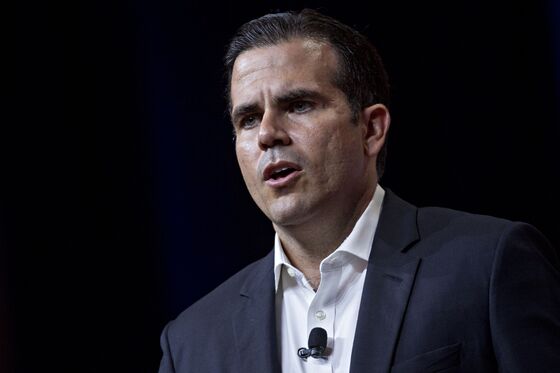 At a press conference Wednesday, Rossello acknowledged the purchase, which was disclosed the day before by the television news program "Jay y sus Rayos X." But he also insisted that he was taken aback by the cost, and pledged that the sport-utility vehicle would be used by a special police force instead.
A receipt shared on Twitter showed a base price of $86,950 for the Chevrolet Suburban "Premier," with black interior and exterior and "client preferred wheels." The armoring package and additional equipment added $126,650, and the "CEO Lite Luxury Interior Conversion" another $58,950. But the final price was offset by a $27,550 "special discount," according to the receipt, which was dated Feb. 23.
Rossello said he authorized his team to consider new options for transportation after determining that its fleet didn't meet security standards. But he said he wasn't briefed on the vehicle choice or price. He said the item caught his attention last week.
"The cost seemed very high," he said Wednesday.
He said he then called Public Safety Secretary Hector Pesquera to arrange for the vehicle to be transferred to the police.
Still, the episode stoked anger in Puerto Rico, where residents have suffered through a decade of recession and are bracing for measures that could include reduced sick and vacation days and even reductions in pensions. Recently, Rossello himself joined a chorus of critics over executive pay at the commonwealth's power utility, a firestorm that a new appointment Wednesday afternoon was supposed to lay to rest.
Instead, Rossello spent part of the news conference introducing the CEO answering for the SUV.