Banker-Turned-President Vows to Raise Taxes on Ecuador's Wealthy
(Bloomberg) -- Guillermo Lasso, the former banker who pulled off an upset victory this year to become Ecuador's president, has some bad news for his wealthy friends back home: You're going to pay the bill for the pandemic.
As Lasso prepares to present an economic reform package to congress on Friday that includes an overhaul of tax rates, capital market rules and labor regulations, he's confident that his sky-high approval rating of 75% will suffer little. That's because he only plans to increase levies on people making more than $25,000 a year -- or about 3.5% of the working population -- while pushing for measures to create jobs. 
"Those of us who have more will have to pay more," Lasso, 65, said in an interview Wednesday at Bloomberg's headquarters in New York a day after giving his first speech at the United Nations General Assembly. "This reform won't touch the pockets of the majority."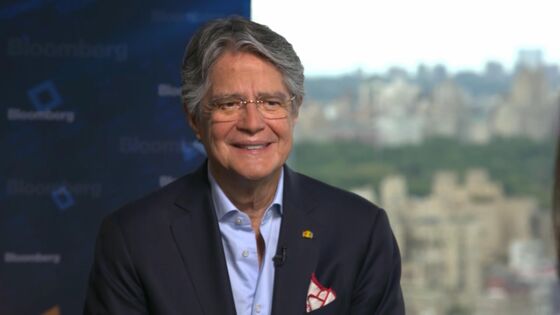 After squeaking through a tough runoff against a leftist rival, Lasso's approval rating soared when he manged to quickly roll out an aggressive vaccination campaign that pushed the country's vaccination rates above those of the U.S. and most regional peers. With nearly 21 million shots deployed at a cost of $900 million, the Andean country has now fully vaccinated 57% of its 17.5 million people.
While a $25,000 annual salary doesn't go far in a lot of countries, it's a lot of money in Ecuador, a country whose economic development has been stunted by one sovereign debt crisis after another. The government has defaulted 11 times in its history, including in September 2020, and 30% of the population lives in poverty.
Lasso is adamant that he'll set the country on a course that allows it to prevent a 12th default -- hoping, that is, that some "nut won't arrive who then again changes everything." He pledged to seek market solutions for the country's financial problems and said he'll keep commitments to bondholders and the International Monetary Fund. 
So far, creditors are giving him the benefit of the doubt. Ecuador's dollar bonds have returned about 25% in 2021 for the best in emerging markets, while the IMF's board is set to approve a $1.5 billion disbursement of funds as part of a revised agreement with the country.
To keep investors and lenders happy of course, Lasso will have to rein in spending, boost revenues and create jobs to produce more goods at home, export more to the world and lure capital into energy and mining. The country created 195,000 new jobs year-on-year in August, he said. 
"That proves the vaccination plan is working, the gradual normalcy we're achieving, the economy is reactivating," he said.
The budget deficit, expected to be 4% of gross domestic product this year, should narrow to about 2.5% in 2022 with a target of delivering a surplus at the end of the four-year term. Growth, he says, should top 5% annually, accelerating from this year's current estimate of 3%.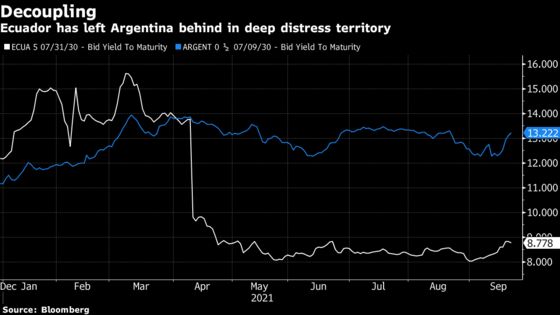 Lasso, in his first elected job, even talked about a potential eight year window were he to be re-elected. Time needed to push through his reforms to lay the groundwork for an Ecuador that won't easily slide back into the serial defaulter it's known as among debt investors.
To do so, he's hoping for some help from a divided congress where he has no majority and hardly a cohesive coalition. If congress rejects his reform package, Lasso said he'll take the proposal directly to voters through a national referendum that would include a political reform.
Just as ideology didn't stand in the way when it came to buying vaccines from around the world, Ecuador will seek free trade agreements with anyone willing to negotiate, he said.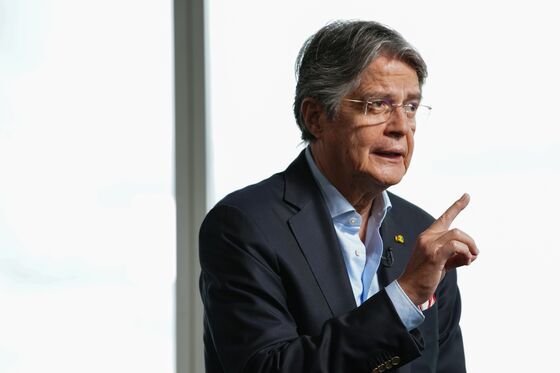 An FTA with the U.S. is a priority, as is a deal with China as early as March he said. A technical team has already nearly finished discussions with Mexico on an agreement and Ecuador could enter the so-called Pacific Alliance (Chile, Colombia, Peru and Mexico) as early as the first quarter of 2022 if all goes well.
Ecuador faces the tough balancing act experienced by many developing countries at the moment. How to properly feed, educate and provide healthcare for children and the most vulnerable while also taking care of the environment when considering potential revenue generated by extractive industries like oil drilling and mining. 
What keeps him up at night?
"Lack of jobs, poverty, chronic malnutrition of children," Lasso said. "Problems with the quality of education, health and this dilemma between exploiting natural resources and the conservation of the environment."