Bali Earthquake Greets Finance Chiefs in Island of the Gods
(Bloomberg) -- A sacred ritual was held recently in the shadow of a rumbling volcano in Bali to ask the Gods to bless the world's financial chiefs.
It's not an uncommon sight in Indonesia, a country of 17,000 islands that's prone to earthquakes and volcanoes. As finance ministers and central bankers from 189 countries gathered for the International Monetary Fund-World Bank Group annual meeting in Bali, they were greeted in the early hours of Thursday morning by a magnitude 6.4 quake that struck off the coast of the island, shaking buildings and waking visitors, but not causing significant damage or disruption there.
The tremor caused more serious harm in the neighboring island of Java, where at least three people were killed and several houses damaged, according to the National Disaster Mitigation Agency.
Indonesian authorities have ramped up security on the resort island ahead of the IMF-World Bank meetings, but they've also sought help from higher powers.

Bali's Mount Agung volcano had been a popular tourist destination before it began rumbling about a year ago. In early August, it was the scene of a blessing ritual held at a Hindu temple complex in the village of Besakih, on the slopes of the volcano, where prayers were made for a "safe and smooth" summit.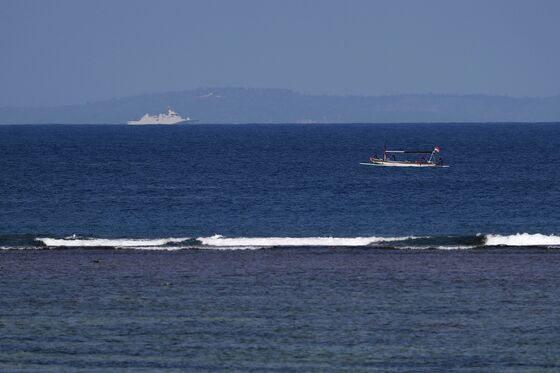 More than 26,000 police and military have been deployed to guard the summit while the navy has vessels off the coast, in view of the luxury hotels that line the white sandy beaches in the resort area of Nusa Dua. For I Gusti Ngurah Rai Airport, the main gateway to the Island of the Gods, the government has assigned 2,000 security personnel.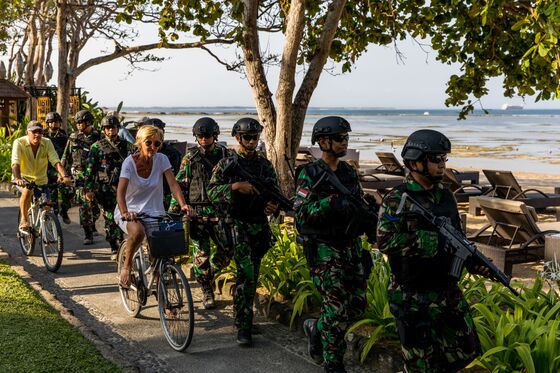 Security can be seen at virtually every corner of Nusa Dua. All visitors, including delegates, are subject to heavy security screening, with two to three checks before entering a venue.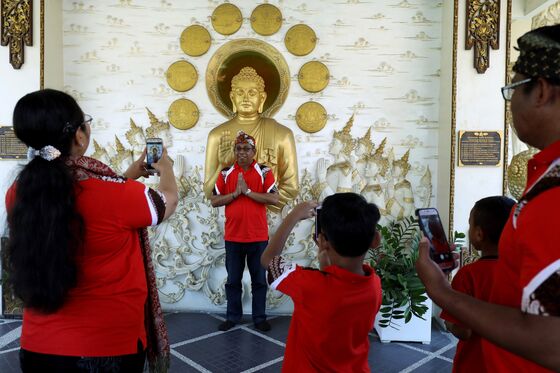 Some 34,000 people are expected to participate in the IMF-World Bank meeting and sideline events. Indonesia's central bank has urged them to avoid stepping on or over the offerings to the Gods, regarded as a form of sacrifice, that are common along Bali's roads and footpaths.
While the cost of a hotel room in upmarket Nusa Dua can run into hundreds of dollars a night, as many of 26 million Indonesian will be living on about $26 a month, according to official statistics.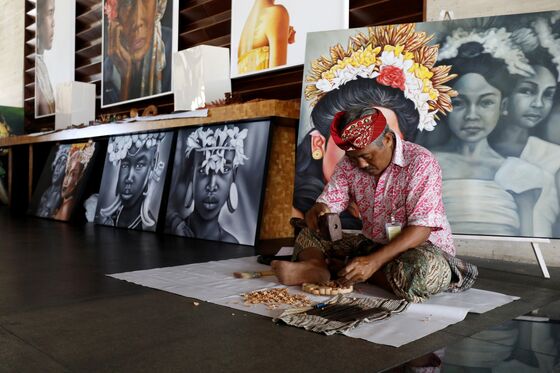 Indonesian officials estimate visitors coming for the summit will spend more than 1 trillion rupiah ($65.8 million), while the central bank has put the foreign exchange income and short-term economic benefit at around 5.9 trillion rupiah. More than 3 trillion rupiah has been spent on improving Bali's infrastructure, including rolling out new roads, while 10 aircraft parking slots have been added to the apron at Ngurah Rai airport. The investment in infrastructure is expected to increase gross national income by 0.64 percent and create 32,700 jobs.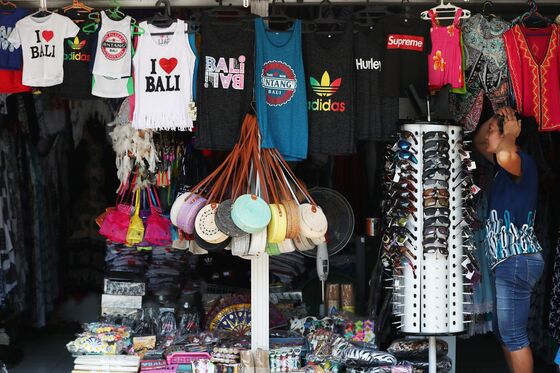 It will also keep the local tailors busy. Delegates can be measured and fitted out for batik wear — traditional Indonesian garb — that will be delivered to their hotel room in 24 hours.
The government expects that a week of meetings will boost Bali's economic growth to 6.5 percent this year from 5.59 percent in 2017. It has also pledged that the 400 computers purchased for the event will be donated to schools in Banyuwangi, Bali and Lombok.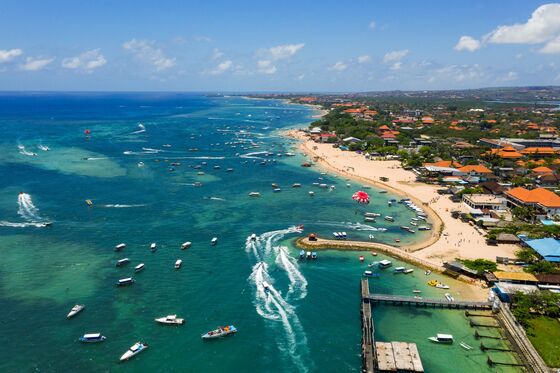 The event has not come without criticism with Indonesian presidential candidate Prabowo Subianto's camp hitting out at the cost of hosting the meeting as Indonesia reels from the impact of a deadly earthquake and tsunami. The devastating events late last month have left more than 2,000 people dead and more missing, as well as housing and infrastructure destroyed.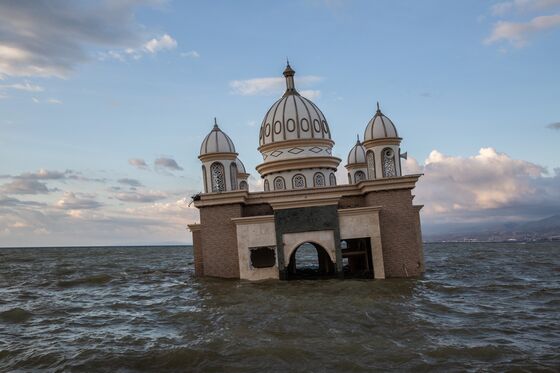 A series of deadly earthquakes in July and August on Lombok killed more than 500 people and displaced tens of thousands. The Indonesian government and central bank have spent 855 billion rupiah on hosting the event. That compares to 560 billion rupiah in aid that the government has reportedly pledged for disaster recovery efforts.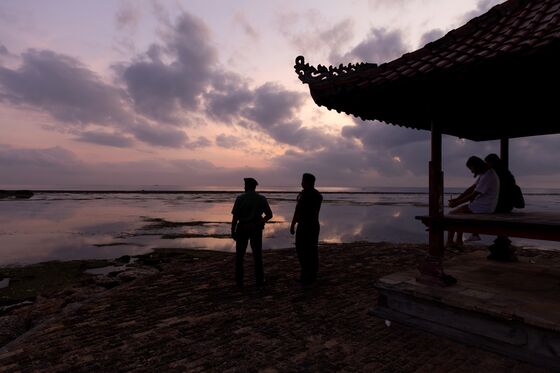 Every three years, the annual IMF-World Bank meetings — which normally take place in Washington — are held elsewhere. In 2015 it was Lima, Peru; 2012 was Tokyo; 2009 was Istanbul and in 2006 the meetings were held in Singapore.