Axiata Extends CEO's Tenure for Succession at End of 2020
(Bloomberg) -- Axiata Group Bhd., Malaysia's biggest telecommunication company by revenue, has extended the term of Chief Executive Officer Jamaludin Ibrahim until a planned succession at the end of this year.
The company appointed independent director Izzaddin Idris as deputy group CEO, who will take over the top job by December, according to a stock exchange filing on Thursday, confirming an earlier Bloomberg News report. Jamaludin's contract was initially set to expire on March 2.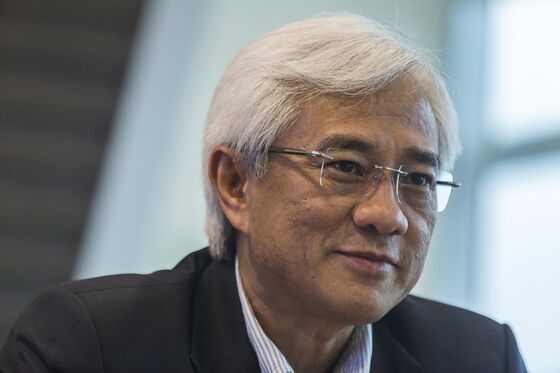 Izzaddin, who was formerly the group managing director and CEO of builder UEM Group Bhd., is no stranger to Axiata, having served on the board since Nov. 2016. As deputy CEO of Axiata, he will oversee the corporate functions including finance, strategy and corporate affairs and will be responsible for the infrastructure tower business and the digital services, the statement said.
"This leadership transition is part of an institutionalized and multi-year succession process," Ghazzali Sheikh Abdul Khalid, chairman of Axiata said in the statement. "This plan provides for a well-managed and smooth transition to ensure the continuity of leadership to achieve the group's ambitious goals as we move forward with the execution of our digital transformation strategy."
Bloomberg News reported this month that Khazanah Nasional Bhd. and Telenor ASA have revived talks on a potential deal involving Axiata just four months after the carriers scrapped negotiations on a broader merger of their Asian operations. Khazanah, Malaysia's sovereign wealth fund, is Axiata's biggest shareholder with a 37% stake, according to data compiled by Bloomberg.
Shares of Axiata have risen 2.9% this year, giving it a market value of about 39 billion ringgit ($9.6 billion).