Austria's Kurz Says EU Needs Correction of Vaccine Distribution
(Bloomberg) -- Austrian Chancellor Sebastian Kurz called for a "correction mechanism" of the vaccine distribution in the European Union to avoid political tensions in the bloc.
Speaking in Vienna alongside the prime ministers of the Czech Republic, Bulgaria and Slovenia, Kurz said they were already in talks with European Commission President Ursula Von der Leyen about such a correction mechanism. Czech Prime Minister Andrej Babis said there may be a videoconference with Von der Leyen and EU Council President Charles Michel later today or tomorrow.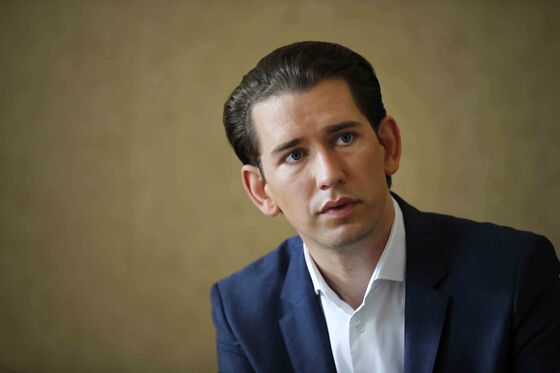 Kurz declined to be drawn on detail for how such a correction mechanism should work, except saying that the guiding principle should remain that every member state should have the same access to vaccine doses at the same time.
Kurz also said he hoped the European Medicines Agency could provide clarity about the safety of AstraZeneca Plc's vaccine. Austrian experts continue to recommend using all approved vaccines, Kurz said.