Australia Walks Back Surplus Promise on Deadly Virus, Wildfires
(Bloomberg) -- Australian Treasurer Josh Frydenberg has walked back promises to return the budget to surplus as a summer marked by devastating wildfires and the coronavirus outbreak sap the economy.
"These events, outside our control, are going to have an impact on the economy," Frydenberg told the Australian Broadcasting Corp.'s 'Insiders' program Sunday. "As for delivering the surplus, our focus is on delivering support to the people who need it the most."
In its pre-election budget last year, the government vaunted its promise to deliver the nation's first surplus in more than a decade, and made its economic credentials a centerpiece of a campaign that led to a surprise victory.
Asked repeatedly whether he was premature in claiming the budget would return to surplus this financial year, Frydenberg sidestepped the question.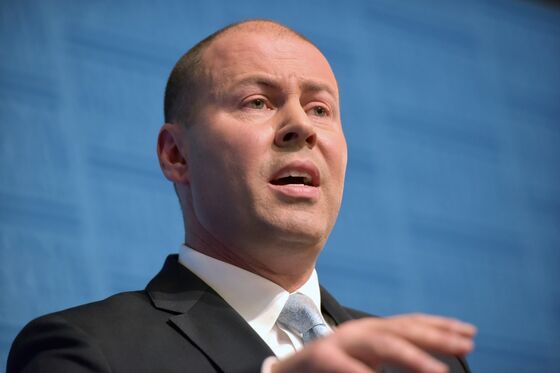 "In terms of the surplus, you'll have to tune in on budget night," he said.
Slowing economic growth was eroding the surplus before the wildfires broke out. The government in December cut its forecast surplus for the 12 months through June 30 to A$5 billion ($3.3 billion) from April's budget estimate of A$7.1 billion as it scaled back estimated tax revenues.
It has since announced a A$2 billion bushfire recovery fund to help communities rebuild from blazes that have killed at least 31 people and destroyed or damaged more than 4,000 houses. Images of the Sydney Opera House shrouded in smoke and holidaymakers seeking shelter on beaches has dealt a blow to international and domestic tourists.
Now, there's the added effect of the outbreak of the deadly coronavirus outbreak. Australia yesterday effectively shut its border for at least the next two weeks to travelers from China, the nation's biggest source of international tourists and foreign students.
While Frydenberg today said its "too early to give a definitive view" of the economic impact of the virus, one of his predecessors as treasurer, Peter Costello, last week said the economy will cop a double-hit from the fires and coronavirus.