Australia's Banks Avoid a Killer Blow. So Does The Government
(Bloomberg) -- Australia's banking executives probably weren't alone in heaving a sigh of relief when contemplating the 1,000-page report into decades of misconduct by the finance industry.
The softer-than-anticipated recommendations released by the yearlong inquiry Monday were also a boon for Prime Minister Scott Morrison.
While retired High Court judge Kenneth Hayne uncovered decades of wrongdoing, including firms charging fees for no service and duping customers into buying poorly-performing products, he stopped short of demanding a structural overhaul of the industry or tighter lending rules that could have sparked an economically damaging credit freeze.
That allowed the government to swiftly adopt all 76 recommendations -- stealing the march on the main opposition Labor party as campaigning heats up before elections expected in May.
"Because the recommendations aren't that tough, the government can take the high moral ground by accepting all of them," said Nick Economou, a political analyst at Monash University in Melbourne. "Voters will remember that the coalition initially rejected calls for the Royal Commission, but they will be more concerned that at least it's now acting on improving the banks' behavior."
Nevertheless, Labor is still seeking political mileage from the inquiry, reminding voters that the government opposed legislation to hold the probe 26 times before finally supporting it in November 2017. During his time as treasurer, Morrison said in April 2016 that Labor's calls for the investigation were "nothing more than crass populism."
"It's a report the government never wanted us to see," Labor's treasury spokesman, Chris Bowen, told the Australian Broadcasting Corp. Tuesday. "Their heart was never in it and even when they announced it, Scott Morrison said it was regrettable. Well it wasn't regrettable. It was absolutely vital."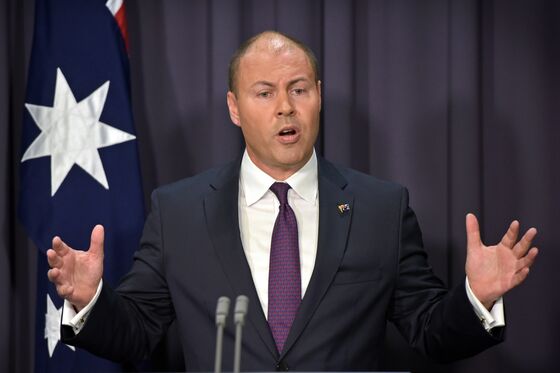 Asked in a Sky News interview on Tuesday whether the government should say sorry for initially stalling the Royal Commission, Treasurer Josh Frydenberg avoided a direct apology.
"I absolutely understand the deep hurt that's been felt by people right across the economy and the community," he said. "What we have said is that in taking action on all 76 recommendations, we will get a better deal for Australian consumers."
While recent opinion polls show the government has made up some ground against Labor, which is also vowing to support all of Hayne's recommendations, it still faces a huge hurdle to win the elections. Since coming to power in 2013, the coalition has been riven by infighting that's seen two prime ministers toppled and derailed its policy agenda.
"The government's problem is it's running out of time to turn around its fortunes," Monash University's Economou said.