Australia Rejects Warning on Climate Risk to Great Barrier Reef
(Bloomberg) -- Australia's government will oppose new efforts to categorize the Great Barrier Reef as endangered and facing mounting risks as a result of climate change.
The long-term outlook for the reef off the country's northeastern coast, the world's biggest coral ecosystem, "has deteriorated from poor to very poor" and a warming planet constitutes a serious threat, the United Nations Educational, Scientific and Cultural Organization said in a report.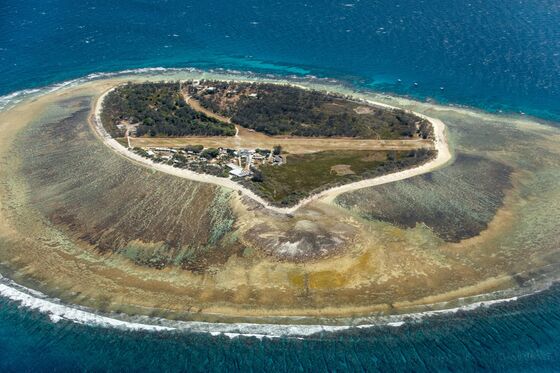 Unesco will ask a meeting next month to endorse plans to designate the World Heritage Site as in danger and to request Australia does more with international partners to improve conservation. The reef has suffered significantly from mass coral bleaching -- primarily caused by higher sea temperatures -- and the damage has been "more rapid and widespread than was previously evident," according to the report published Monday.
"We will contest this flawed approach, one that has been taken without adequate consultation," Australia's Environment Minister Sussan Ley said Tuesday in a statement. "I agree that global climate change is the single biggest threat to the world's reefs but it is wrong, in our view, to single out the best managed reef in the world for an 'in danger' listing."
Prime Minister Scott Morrison's pro-fossil fuels government has increasingly found itself at odds with global allies, including the U.S., on climate issues, and has declined to set a hard target date to zero out greenhouse gas emissions. President Joe Biden's administration singled out the country's lack of ambition ahead of an April summit.
Australia's government successfully challenged a previous effort in 2015 to designate the reef as endangered, arguing that to do so failed to recognize work being carried out to improve water quality and to implement new protections. The site is home to more than 600 types of corals, 1,600 species of fish, and covers an area about the size of Japan.