Australia Plans Tougher Prison Sentences for White-Collar Crime
(Bloomberg) -- Individuals found guilty of white-collar crime face up to 10 years in prison, double the existing punishment, under tougher penalties planned by the Australian government.
Companies could face civil penalties of up to A$210 million ($150 million) under legislation to be introduced to parliament next week, Treasurer Josh Frydenberg said in a media statement.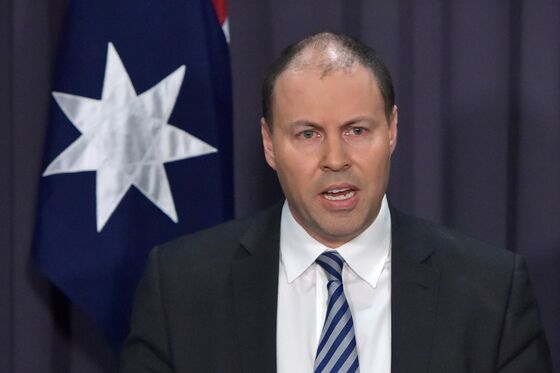 "These significantly strengthened sanctions overhaul Australia's penalties for white-collar crime, including increases to penalties that haven't changed in more than 20 years," Frydenberg said. They will bring Australian laws closer to those of its international peers, he added.
The tougher laws come after the government earlier this year called an inquiry into misconduct in the financial services industry. The inquiry's interim report in September exposed a laundry list of wrongdoing, from extracting fees from dead customers to lying to the regulator.
Companies found guilty of misconduct in civil proceedings face fines of A$10.5 million, or three times the benefit gained or loss avoided, or 10 percent of annual turnover up to a cap of A$210 million.
The government has already taken steps to boost the powers of the industry regulator, the Australian Securities and Investments Commission, providing A$70 million in extra funding to enhance its enforcement capabilities.