Auckland's Freedom Portends Spread of Covid Around New Zealand
(Bloomberg) -- New Zealand's largest city has exited lockdown after 107 days, bringing relief to its residents but also signaling the likely spread of Covid-19 to the rest of the country.
Auckland cafes, bars and restaurants opened their doors Friday for the first time since Aug. 17 -- albeit only to vaccinated guests -- as the government's new Covid Protection Framework takes effect nationwide. The so-called traffic-light system aims to do away with lockdowns and allow normal activity for vaccinated people, with minor restrictions such as mask-wearing and gathering limits depending on the risk level in each region.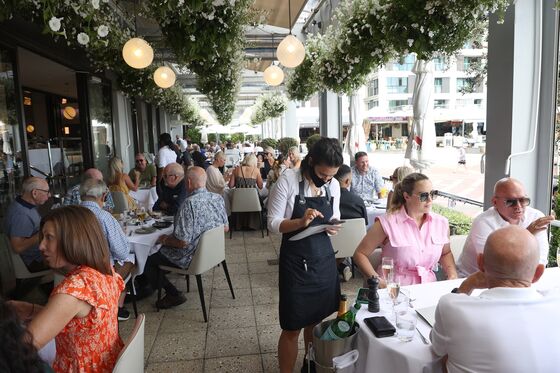 "Life is going to start to feel a lot more normal for those people who have been subject to restrictions. Most people will be able to go about their life as normal with a vaccine certificate," Covid-19 Response Minister Chris Hipkins told Radio New Zealand. However, "Covid is going to spread around the country," he said.
Auckland is the epicenter of an outbreak of the delta strain of Covid-19 that the government has been unable to eliminate. It kept the city in lockdown while it rushed to vaccinate as many people as possible to limit the harm once the virus is finally unleashed. A border around Auckland will be lifted Dec. 15, allowing Aucklanders to travel for Christmas.
Vaccinated people are able to download a vaccine certificate to their phones that must be presented to enter hospitality and other close-contact venues such as gyms. They are not needed to access essential services such as supermarkets and pharmacies.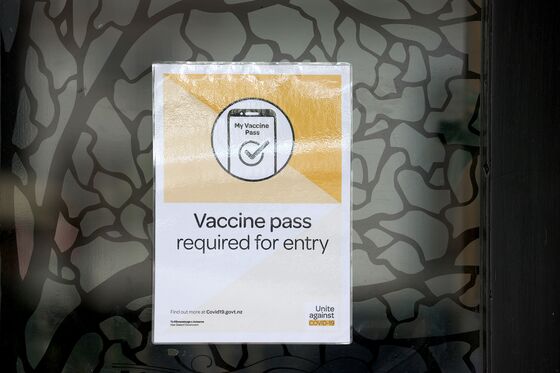 About 86% of the eligible population is fully vaccinated, with some areas above 90%.
There is concern that as Aucklanders travel into regions that still have relatively low vaccination rates, there could be outbreaks among the most vulnerable communities.
The easing of restrictions in Auckland should boost New Zealand's economy. The city is home to about a third of the country's five million people and generates about a third of its gross domestic product.