World's Biggest Infrastructure Company Wants to Rebuild Europe
(Bloomberg) -- Atlantia SpA, the world's biggest infrastructure company, sees Europe as its most promising market for growth and may even be set to benefit from Brexit as traffic across the English Channel could rise.
Europe outside Italy is "the most promising area in terms of capital return," Chief Executive Officer Giovanni Castellucci said in an interview Monday. "It's the best place to focus investments given its low cost of funding since there is a lot of old infrastructure at capacity limits that represents an opportunity."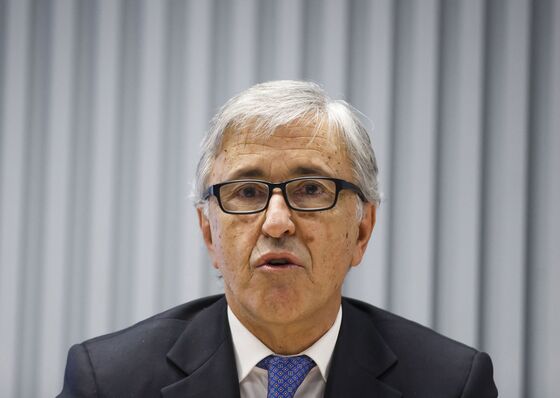 Rome-based Atlantia is in the midst of a drive to diversify away from its home country, though it's not looking for new markets. "We want first of all to become stronger and deeper in the countries where we are," Castellucci said, specifying urban toll roads and airports as key areas of focus.
Castellucci is next month expected to start another three-year mandate at the head of the Italian company controlled by the billionaire Benetton family.
The executive, 59, said Atlantia isn't concerned that Brexit could impact its business in the region. While the U.K. is moving into "uncharted territory," the vote to leave the European Union could be an opportunity for Atlantia, the largest shareholder in Getlink SE, which owns Channel Tunnel operator Eurotunnel, Castellucci said.
After Brexit, tunnel traffic "could even increase," the CEO said, citing a move to a multi-city European financial hub that will require more travel between London and continental cities like Amsterdam, Brussels and Paris.
Atlantia owns 15.5 percent of Getlink following a 1.1 billion-euro ($1.3 billion) investment a year ago.
The company is also considering opening up the capital in its Italian units, toll-road operator Autostrade per l'Italia and Aeroporti di Roma SpA, which runs Rome's airports, as part of a plan to sell mature assets to get resources to fund new investments with higher returns.
Castellucci said he'll assess the Italian businesses at the end of this year before starting a process to sell minority stakes.
Despite concluding a $23 billion deal last March to gain control of Spanish rival Abertis Infraestructuras SA, 2018 was a trying year for based Atlantia, as 43 people died on August 14 when Genoa's Morandi bridge -- managed by the company's Autostrade unit -- collapsed in a heavy rainstorm.
Italy's populist government has been threatening to revoke the company's concession ever since, without taking any action to date. At the same time, prosecutors are investigating causes of the August accident and Castellucci himself is under investigation. The company said in September it has full faith in executives under probe in the case.