At London Gatwick, Glum Faces and Crying Kids Amid Drone Mess
(Bloomberg) -- Stranded passengers slept on floors, vied for electrical outlets and stood in lines that snaked through London's Gatwick airport as the hub remained closed after illegal drone incursions.
Gatwick was crammed with glum faces and crying children, some of them resting on top of suitcases after having waited overnight, and coffee shops were selling out of food. Police requested help Thursday from the Defense Ministry and military personnel are now being brought in to help handle the chaos.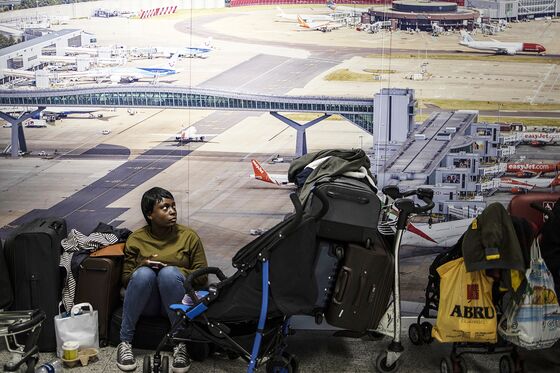 Families traveling for the holidays to as far away as Hong Kong and Barbados had their plans crimped because of flight cancellations and delays. Inbound aircraft were diverted to other U.K. and European airports shorty after flights were halted at about 9 p.m. on Wednesday.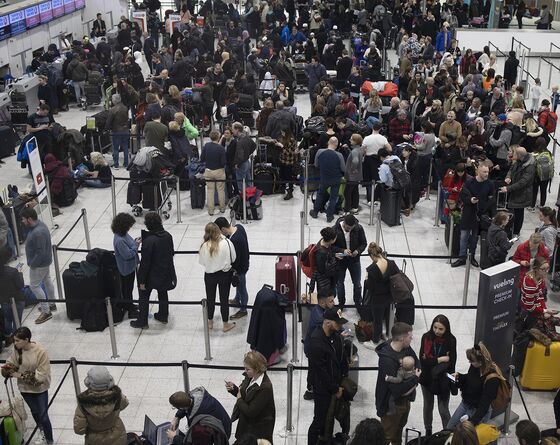 The airport remained closed about 20 hours after sightings of illegal drones forced flights to be grounded. The shutdown was Gatwick's first major interruption since an Icelandic volcano eruption in 2010 spewed an ash cloud across European skies and snarled air travel.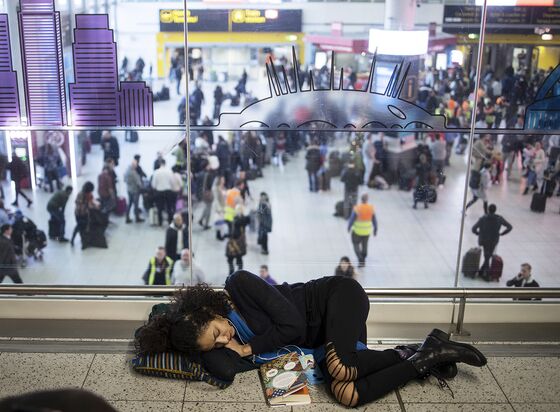 Services remained grounded through the peak morning departure period and into the afternoon, with a daylight search failing to locate the devices. Police are now in a race against time as darkness falls on London, making the drones more difficult to spot.
Authorities said the incursions were clearly deliberate, though most likely not terror related.