BofA's CEO Sees Diversity Meetings as 'Huge Priority'
(Bloomberg) -- For the past decade, Bank of America Chief Executive Officer Brian Moynihan has displayed commitment to improving his bank's diversity by showing up.
"It's a huge priority," Sheri Bronstein, the bank's global human resources executive, said Tuesday at a conference focused on female empowerment in the workplace. "He hasn't missed any of our diversity and inclusion councils in 10 years. It starts with him and trickles down.''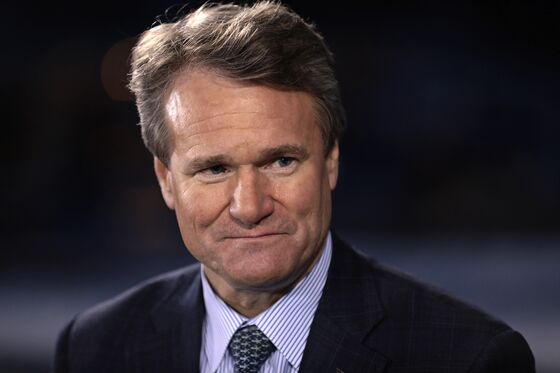 Moynihan chairs the global council, which aims to develop strategies around workplace diversity and inclusion in the Charlotte-based firm. Bronstein is also a leader on the the council and helps keep management up to date about the council's goals and progress.
Wall Street firm leaders have said they want to boost the percentage of women and non-white workers in their companies. They have signed pledges, analyzed data on their workforce and some have publicly shared targets for hiring and promoting employees from underrepresented groups.
At Bank of America, 54 percent of its U.S. workforce was female in 2017, according to company filings. Women make up a third of the bank's executive and senior level officials and managers. Of those women, 82 percent are white.
Still, the bank's revenue-producing operations are split into four divisions, which are all run by men.
Bronstein said that in recent years, her human resources department went from looking at high-level statistics to starting to produce the data by "every level of the organization, by every metric."
"Being in a bank people are used to looking at lots of numbers and I think they've gotten used to that we're going to have that same focus on HR data," Bronstein said. "We've had great buy-in."