AstraZeneca CEO Faces Shareholder Backlash on Pay
(Bloomberg) -- AstraZeneca Plc could face a shareholder revolt over its chief executive officer's pay package this month after the U.K. Investment Association recommended investors vote against it, according to a person with knowledge of the situation.
The trade body for U.K. investment managers has applied a so-called red top alert to AstraZeneca's pay policy because of its pension contributions, said the person, who didn't want to be identified because the classification isn't public.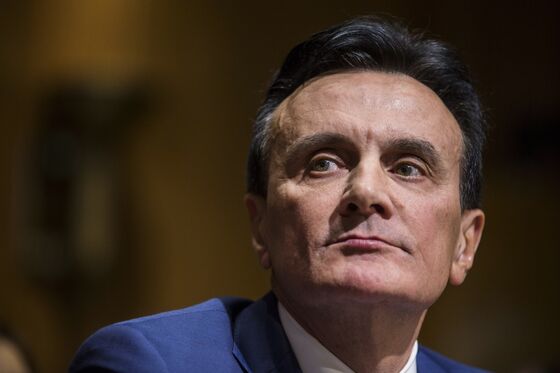 While the pharmaceutical giant is expected to reduce Pascal Soriot's pension from 30% to 20% of his 1.29 million-pound ($1.6 million) salary, this is still a lot higher than the average contribution for the company's U.K. employees, according to Sky, which first reported the news Thursday.
Spokesmen for AstraZeneca and the IA declined to comment. The vote on Soriot's pay is scheduled for the company's annual meeting on April 29.
The Investment Association is also unhappy about the discretionary powers held by AstraZeneca's directors to award Soriot's annual bonus, and a decision to increase that award from 500% of salary to 550% under his long-term incentive plan, according to Sky. Soriot's pay packet totaled 14.3 million pounds last year.
Another shareholder advisory service, ISS, has given "qualified support" to the changes to AstraZeneca's remuneration policy, which is short of a total endorsement, according to a report on voting recommendations it sent to clients.
Since 2017, the IA has collated a national register on its website, which records instances when more than 20% of shareholders vote against resolutions put forward by the companies they invest in. The register is part of an attempt, overseen by the U.K. government, to improve corporate governance.