As Times Square Ball Drops, Mild Temperatures and Chance of Rain
(Bloomberg) -- For the second year in a row, New York City revelers watching the ball drop in Times Square will face temperatures in the low 40s, with pesky high winds and the chance of some rain.
Temperatures will dip to around 42 degrees Fahrenheit (5.6 Celsius) around midnight with 17 mile-per-hour winds making it feel closer to freezing, according to the National Weather Service. There's a 57% chance of rain as the city enters 2020.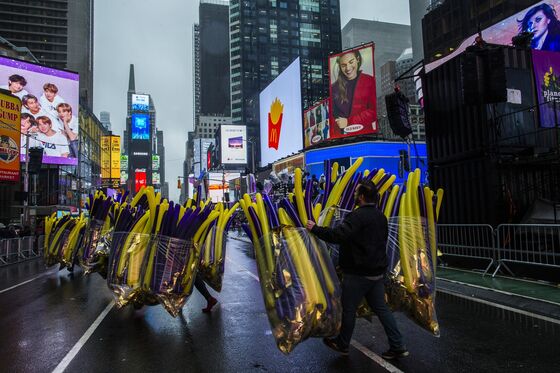 Three of the last four New Year's Eve celebrations in the city have seen temperatures in the 40s, according to the weather service. In 2017, though, the mercury fell to 9 degrees, just 8 degrees shy of a record set in 1917. The average temperature since the ball-dropping tradition began in 1907 is 33.7 degrees.