Argentina Made $1.9 Billion IMF Payment Amid Election Fallout
(Bloomberg) -- Argentina transferred the International Monetary Fund $1.88 billion Wednesday, complying with the first principal payment of record bailout amid a political crisis following the government's heavy defeat in a primary vote last week.
Three people familiar with the matter confirmed the payment to Bloomberg News, asking not to be named as the payment wasn't made official by the government yet. The amount due stems from a record $45 billion given by the Fund in 2018 to Argentina's previous government in a failed attempt to stabilize the crisis-prone economy.
Argentina's central bank paid the maturity with special drawing rights received by the country last month, two of the people said. The Fund issued the extra funds, known as SDRs, to help countries tame the impact of the pandemic, with Argentina receiving about $4.3 billion under that agreement.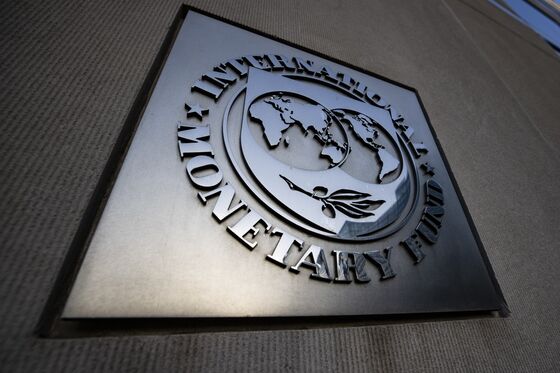 Argentina's commitment to repaying the IMF is under added scrutiny after President Alberto Fernandez's coalition lost a primary vote on Sept. 12, exposing a divide with Vice President Cristina Fernandez de Kirchner, who commands a more radical wing of the ruling coalition. The country, which is holding the decisive midterm election on Nov. 14, needs to repay an additional $2 billion to the Fund before the end of the year. 
With Argentina locked out of international debt markets, reaching an agreement with the Fund to reschedule next payments will be crucial for Fernandez to avoid $19 billion in maturities next year. While he has said the country's 2022 budget assumes a deal will be reached, the need to recover political ground is likely to lead to more government spending, challenging any possible fiscal commitments.
An IMF spokeswoman didn't immediately provide comment.