Argentina Is Considering Reinstating Taxes on Crop Exports
(Bloomberg) -- President Mauricio Macri is said to be considering reversing his flagship farm policy of cutting crop-export taxes as he tries to calm market fears over Argentina's fiscal deficit.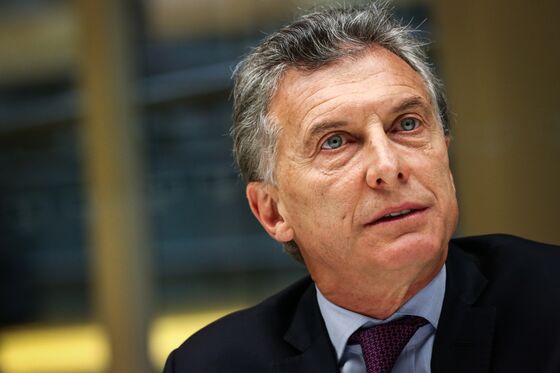 Argentina's government is weighing reinstating a 10 percent tax on corn and wheat exports, according to a person with direct knowledge of the matter who asked not to be named because talks are ongoing and no decision has been made. The taxes may be published Monday in the government gazette, the person said. Press offices for the agriculture and treasury ministries declined to comment.
Under the plan being considered, the levies would be in place until the end of 2019, the person said. Taxes on raw soybean exports and on soy meal and oil would be frozen at current levels until the end of next year.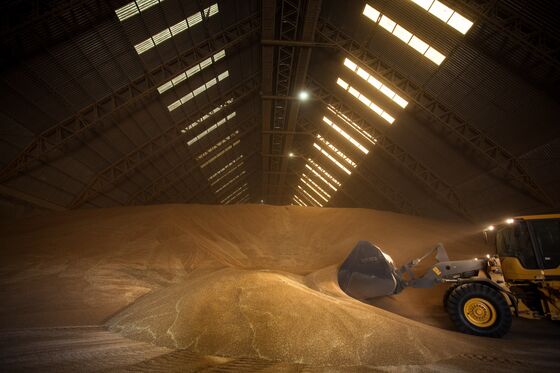 Macri plans sweeping changes to restore confidence to markets as the economy enters the second recession in three years and inflation remains above 30 percent. Treasury Minister Nicolas Dujovne will unveil a new fiscal plan on Monday and will then travel to Washington to meet with International Monetary Fund officials to ask for money from a $50 billion credit line to be delivered more quickly.
Macri scrapped export taxes on corn and wheat when he took office in December 2015 as he turned to farmers to revive the economy. The farmers, in turn, lauded his rise to power after years of feuding with his predecessor, and planting soared. Macri also began reducing the tax on soybeans and soy meal and oil, made by crushing the beans.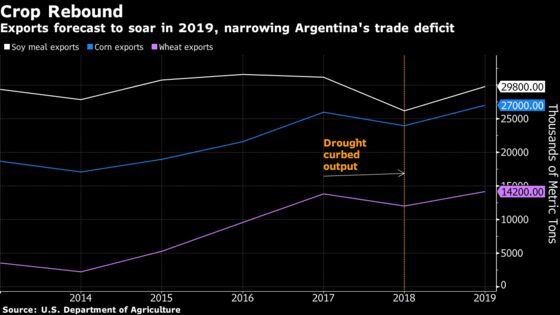 "It's not clear where they can rein in spending, so to close the deficit they're going to have to suspend cutting taxes," said Amilcar Collante, an analyst at La Plata-based economic research center CeSur.
Argentina is the world's biggest exporter of soy meal and oil. The country's crop shipments brought in $21.4 billion in 2017. After a crippling drought this year, production is set to rebound in 2019.