Apple Shares Rise as Earnings Edge Out Estimates
(Bloomberg) -- Apple Inc. shares rose as much as 3.8 percent in post-market trading after first-quarter earnings edged out analysts estimates and the high end of the company's second-quarter revenue forecast was in line with Wall Street's views.
The iPhone maker said it returned $13 billion through dividends and buybacks during the December quarter, and ended the period with a net cash balance of $130 billion.
Apple's forecast for sales in the current quarter was light, with a midpoint below the consensus estimate, and sales in China dropped.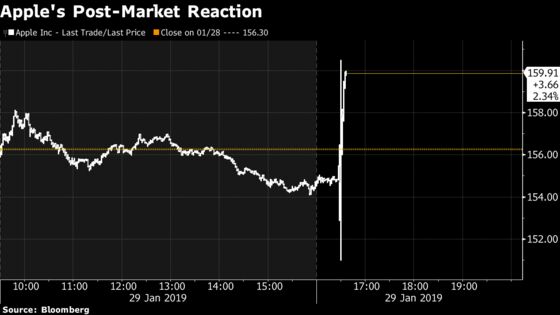 For more on Apple first-quarter earnings, click here for our TOPLive blog.