Apple Drops to Fourth Place by Market Value on Revenue Cut
(Bloomberg) -- Apple Inc. is taking a beating in the stock market after cutting its revenue outlook.
The iPhone maker's drubbing drops it to fourth place in terms of U.S. companies by market capitalization, behind Microsoft, Amazon and Google parent Alphabet. As recently as the start of December, Apple was No. 1.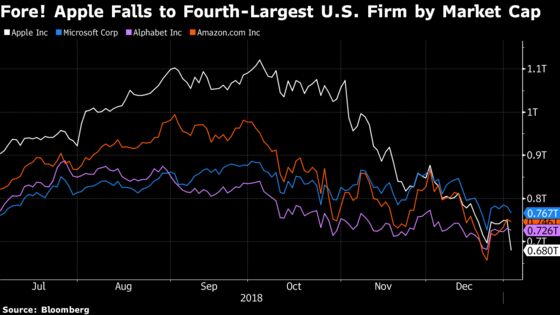 For more on Apple's cuts to its sales forecast, click here for our TOPLive blog.