Apollo Names Former SEC Chief to Board After Fallout From Epstein Probe
(Bloomberg) -- Apollo Global Management Inc. has appointed former Securities and Exchange Commission chairman Jay Clayton as lead independent director, part of a corporate governance overhaul following a probe into the firm's links to convicted sex offender Jeffrey Epstein.
Clayton will join Apollo in the newly-created role on March 1 after stepping down from the regulator at the end of last year, according to a company statement. He will also return to law firm Sullivan & Cromwell LLP, where he worked before joining the SEC.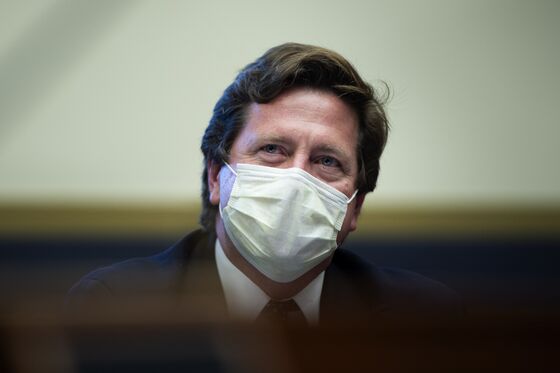 Clayton's appointment at Apollo follows an investigation into ties between founder Leon Black and Epstein, which found that Black paid $158 million to Epstein for various financial services. While the report concluded Apollo itself had no ties to Epstein, the firm said in early February it would appoint a lead independent director who will engage directly with management and the board.
"We undertook a thoughtful and deliberate process and are proud to have someone as distinguished as Jay serve in this newly created role that reflects the strong corporate governance enhancements we continue to implement," Black said in the statement.
As part of the governance changes, Black will retire as chief executive officer no later than July 31, while remaining chairman. Marc Rowan, one of Black's top lieutenants, will succeed him as CEO as part of a overhaul that will also eliminate weighted voting rights.
Clayton's move was first reported by the Wall Street Journal.