Ant's Setback Holds a Lesson for All Fintechs: Elisa Martinuzzi
(Bloomberg Markets) -- Speaking in October to his banking brethren at the world's biggest payments confab—the annual Sibos conference—Jamie Dimon didn't mince words. The rise of financial technology companies, warned JPMorgan Chase & Co.'s chief executive officer, will see some banks "go the way of the dinosaur."
In the world of finance, as in many other parts of the economy, Covid-19 has accelerated a shift to digital interactions that was already under way. And it hasn't gone unnoticed by regulators. In Asia, Europe, and the U.S., central banks and other regulators are increasingly focused on how technology companies could come to dominate financial services, undermining the stability of the systems the watchdogs are entrusted to preserve.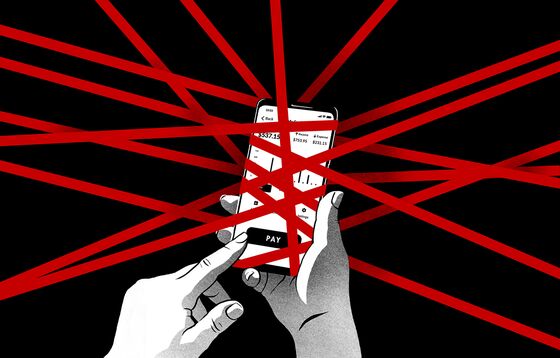 One obvious sign of the growing importance of fintech companies is their surging market value. The valuation of PayPal Holdings Inc., the U.S. e-commerce payments giant, had exceeded $225 billion as of early November—more than that of Europe's top four banks combined and higher than all U.S. banks bar JPMorgan. In Europe, where lenders' stock prices have plummeted to record lows this year, only HSBC Holdings Plc, with $3 trillion in assets and a history dating to 1865, was worth more than Adyen NV, a 14-year-old Dutch payments processor.
And of course, none compare with Jack Ma's Ant Group Co., the Chinese financial giant that at the end of October was proceeding with an initial public offering set to value it at $315 billion—bigger than Dimon's JPMorgan. But then China's regulators stepped in to halt the IPO at the eleventh hour, demanding that Ant adhere to stricter capital requirements and provide at least 30% of the funding for loans it underwrites, just like the banks it competes with. Analysts at Morningstar Inc. and other firms estimated the rules could cut the company's value in half. China's top banking watchdog also warned that it will step up probes to ensure fair competition where monopolies can be spotted. Ant and Tencent Holdings Ltd., which owns the WeChat Pay platform, are luring customers away from commercial banks in the consumer-loan market.
While the news was dramatic and shocking, thwarting the world's biggest-ever IPO, the truth is that China isn't alone in expressing new concerns about the regulatory advantage provided to the digital finance industry. The collapse of fintech poster child Wirecard AG after billions of dollars went missing from the Bavarian startup has prompted a review of how regulators in Germany and Europe oversee payment companies.
In the U.K., the banking supervisor is considering tougher demands on so-called neobanks, including that they bolster their capital cushions, and once-hot fintechs such as Monzo and Revolut that are struggling. In the U.S., the New York Department of Financial Services has sued to bar the Office of the Comptroller of the Currency from handing out licenses under a fintech charter that would place companies under lighter regulation than lenders with banking licenses.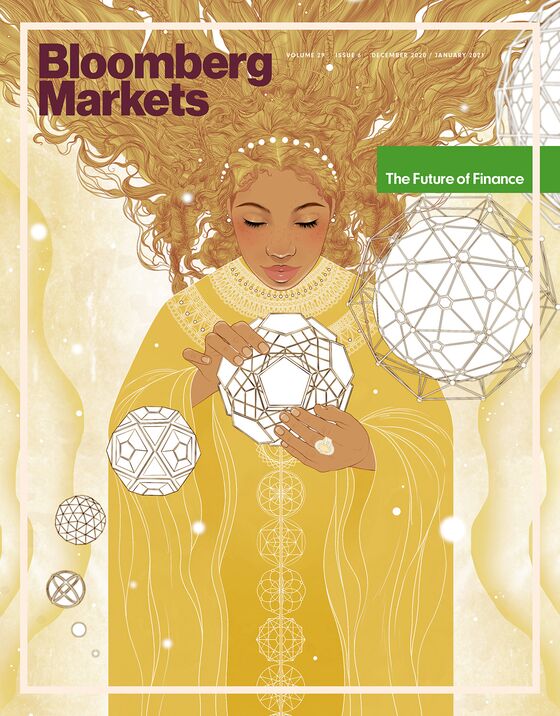 The pace at which consumers have turned to digital transactions during the pandemic is one reason for regulators to fret. PayPal and Amsterdam-based Adyen, which handles transactions for customers including EBay Inc., saw their business volumes soar 25% or more during the lockdowns as online sales surged. Ant reported a 43% jump in revenue in the nine months through September, to 118.2 billion yuan ($18 billion), and its gross profit soared 74%, to 69.5 billion yuan.
Bank notes and coins became untouchable amid worries they could spread the virus. Even in Germany, where cash has long been king, card transactions in the first half of 2020 were up 21% from the same period in 2019. After the lockdowns, almost half of the adults in Europe surveyed by Forrester Research Inc. said they plan to use cash less often.
To be sure, some fintech companies, such as payments provider Worldline SA, have been hurt by the move to online purchases and the growing popularity of mobile payment apps. The need to diversify and invest in technology will lead to yet more consolidation, especially in Europe. Recent dealmaking is telling: Nexi SpA, an Italian payment company, agreed in October to buy a domestic rival for $5.3 billion, and just weeks later said it would buy a $9.2 billion rival in Denmark.
A shakeout also awaits some of the neobanks, fintech upstarts that sought to challenge centuries-old brick-and-mortar lenders. In a crisis, depositors tend to favor the safety of the bigger, established banks, which have improved their own digital offerings. What's more, fintech lenders such as N26 and Revolut rely heavily on income from card fees and cross-border payments instead of lending, tying their success to their ability to attract new clients. Absent a surge in new customers, the model becomes unsustainably costly.
And as regulators have stepped up their scrutiny of fintechs, the companies' earnings have come under pressure from the cost of obtaining licenses and investing in risk management and compliance improvements. Revolut, founded in 2015, said in February that it would add 1,000 employees this year to the 2,000 it already has, of which 200 would be in compliance.
Investors are showing signs of impatience with the cash drain from unprofitable startups. SoftBank Group Corp.'s Vision Fund slashed the value of its stake in U.K. lender OakNorth, one of the few challenger banks that's already profitable, by more than 40% earlier this year. Monzo, also based in the U.K., warned in its annual report in July that revenue had been severely affected by the pandemic and that material uncertainties "cast significant doubt upon the group's ability to continue as a going concern."
Although global venture capital funding recovered in the third quarter, fintech investments are on track to decline 4% this year, to $40.5 billion, according to Citigroup Inc. analysts. McKinsey & Co. estimates European fintechs alone need an additional €5.7 billion ($6.7 billion) just to keep going through the second half of 2021.
The exceptions include companies that are tapping the unbanked. Brazil's Nubank has grown into the world's biggest standalone digital bank, with 26 million customers, by offering a no-fee and paperwork-free credit card. In the U.S., Chime Financial Inc., which offers secured cards without a credit check, was able to raise $485 million in September, valuing it at $14.5 billion.
Regulators will be monitoring their success closely. Ant took 16 years to become the behemoth it is today. Given the rate at which some fintechs are growing now, regulators will have to decide quickly how far they want to go to keep them in check.
Martinuzzi writes about finance for Bloomberg Opinion in London. This column doesn't necessarily reflect the opinion of Bloomberg LP and its owners.