AMLO's Ruling Party Sees Support in Mexico City Crumble
(Bloomberg) -- President Andres Manuel Lopez Obrador's Morena party saw its dominance in Mexico City crumble in Sunday's midterms, as some in the country's educated classes turned against the government.
Having previously ruled 12 of Mexico City's 16 districts, Morena looks like it will take home few more than half of them this week.
Fed up with entrenched corruption, many educated Mexicans voted for the populist Lopez Obrador in 2018 but have since been put off by his nationalism and bombastic rhetoric. The divide in Mexico City encapsulates that of the country, as the working class eastern part of the city backed the president's party, while the richer western side voted for the opposition.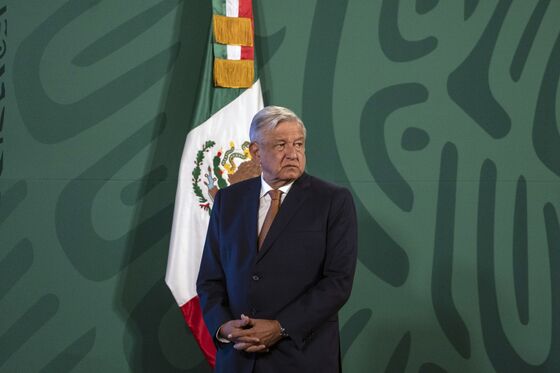 "It's bittersweet for Morena because they won a lot of states and are strengthening their regional power" but "in regions with middle classes and upper-middle classes they were punished electorally," said Cintia Smith, a political scientist at Tec de Monterrey university.
Morena's standing in the capital was also damaged by a tragic metro collapse in April on a new line overseen by two of the party's most senior figures.
The disastrous results in Mexico City are offset by potential victories in around 10 of the 15 governor's races that were held on Sunday, which will give Morena a strong platform to turn out votes in the 2024 presidential election. The projected wins in northern states like Sonora and Sinaloa -- long controlled by more conservative opposition parties -- were delivered by a shoring up of support among Morena's poorer base.