AMLO's Banxico Pick Has Economists Seeking Inflation Clues
(Bloomberg) -- Economists in Mexico are frantically seeking any hint about the inflation views of the central bank's next governor. So far, they haven't found much.
Some analysts have even taken to Twitter to ask colleagues about Victoria Rodriguez, the deputy finance minister for spending whom President Andres Manuel Lopez Obrador, known as AMLO, tapped to lead Banxico on Wednesday.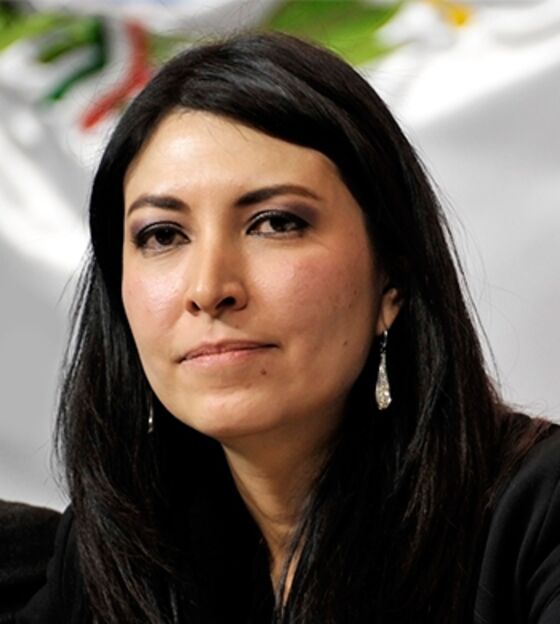 The president's decision stunned markets and caused the peso to sink after he pulled his months-long nomination of former Finance Minister Arturo Herrera, who is known in investor circles after two years as finance chief and past roles at the International Monetary Fund. 
With little experience in monetary policy, Rodriguez's nomination has fueled concern about possible government interference in the central bank's independence, a fear the president dismissed during his announcement.
Rodriguez has been Mexico's spending chief since Lopez Obrador took power in late 2018. Before that, she held several positions related to debt, finances and spending, including as public debt chief in the Mexico City government, but without any significant grounding in monetary policy.
"For all the searching I do, I cannot find any comment by Victoria Rodriguez about inflation or monetary policy...does anyone know more?" Sergio Luna, who stepped down late last year as chief economist at Citibanamex, wrote in a Tweet after the president's announcement. 
Alonso Cervera, the chief economist for Latin America at Credit Suisse Group AG replied, "Did you find anything? It's a serious question. Thanks!" Carlos Ramirez, the former president of the National Pension System Commission, replied to the thread, saying "It doesn't exist, so don't tire yourself out looking." 
Lopez Obrador defended his decision to choose Rodriguez on Thursday, saying he was certain that the Senate would approve her for the post.  "She manages the whole budget. We're talking about 6 trillion pesos," he said. "How can you say she doesn't have experience?"
In her first public comments since the nomination, Rodriguez said she is committed to defending the central bank's charter. 
"My commitment is to combat inflation, not to touch the international reserves and fulfill Bank of Mexico's autonomy," she said in a video posted on Twitter, flanked by Finance Minister Rogelio Ramirez de la O.