America's Job Growth Is Polarized, and Even More So in New York
(Bloomberg) -- Jobs in the middle of the pay scale in America -- those in fields including construction, administrative support and education -- count for a smaller share of recent employment gains, and fresh research shows that polarization is particularly true in New York.
In the area around and including New York City, high-wage jobs are dominating employment gains, followed by lower-end jobs. Comparatively fewer jobs were added in middle-income occupations between 2015 and 2017, based on a new Federal Reserve Bank of New York regional economy briefing. It defines middle-earning occupations as those paying $30,000 to $60,000 a year, based on national median wage data.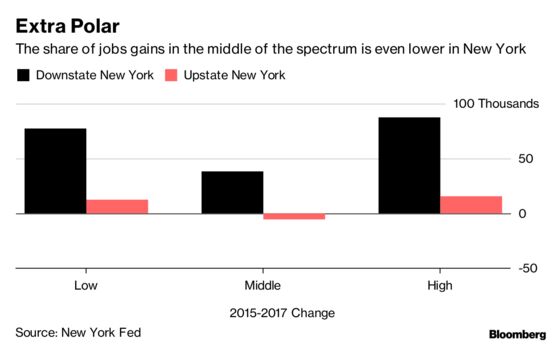 In upstate New York, middle-paying job categories are in outright decline. That comes in contrast to the nation as a whole, and it could shape how today's overall tight labor markets feel on the ground.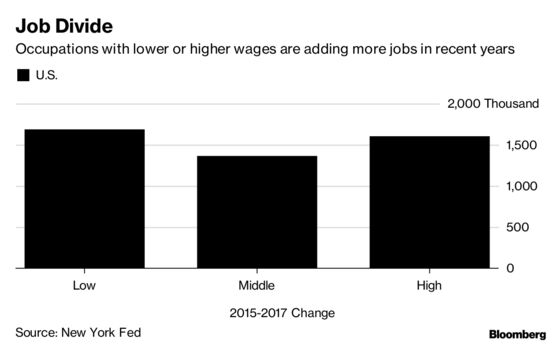 "It may be tempting to believe that with tightening labor markets, all workers should be having an easier time finding a job," New York Fed President John Williams said in a press briefing. "Some types of jobs are still declining in some parts of our region, and workers may not have the right skills for the jobs that are growing."