Allstate CEO Says Drivers Still Seeing Fewer Rush-Hour Accidents
(Bloomberg) -- Allstate Corp. Chief Executive Officer Tom Wilson said fewer drivers on the road during typical commuting time has meant fewer accidents, a trend that's expected to continue until even more people are vaccinated.
"Driving was up from the second quarter, but it wasn't up to where it was before the pandemic started," Wilson said Wednesday in a phone interview. "You're particularly seeing it in rush hour. You're not seeing as many small accidents that happen in rush hour."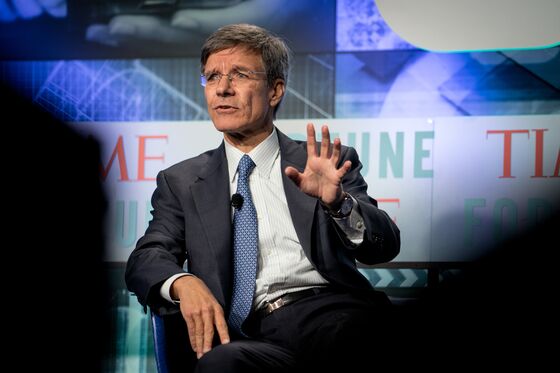 Allstate's CEO spoke after the insurer posted fourth-quarter adjusted earnings of $5.87 a share, which beat analyst estimates for the fourth consecutive period. The Northbrook, Illinois-based company benefited in the last three months of the year from the lack of driving, with a key underwriting figure in its Allstate brand auto-insurance business improving from a year earlier.
Wilson has spent recent months reshaping the company, striking its largest deal last year to buy National General Holdings Corp. and agreeing last month to sell a life and annuity business to Blackstone Group Inc. He said last year was busy and the company is well-situated, but will still keep an eye out for deals that might fit its strategy of expanding in property-liability or protection services.
"We feel like we're pretty well-positioned right now and I don't see any big huge gaps," Wilson said.