Air Canada Exits the $4.7 Billion Bailout It Lobbied For
The airline said Friday it's withdrawing from the crisis arrangement after using some of the loans to refund tickets. It cited the travel recovery and improved liquidity. Almost C$4 billion worth of loan facilities went unused, though the government still holds a 6% equity stake it bought as part of the bailout structure.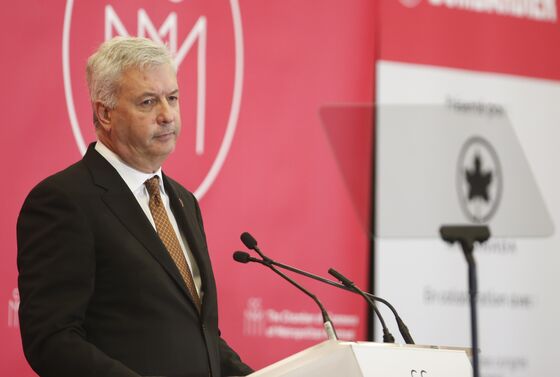 "We deeply appreciate the Government of Canada's support as this helped maintain a level playing field at a time when governments around the world, recognizing the importance of air travel to their economies, were also assisting their national carriers in the face of the unprecedented downturn caused by Covid-19," Chief Executive Officer Michael Rousseau said in the release. 
Air Canada shares fell 1.5% to C$23.77 at 9:49 a.m. in Toronto, sliding along with other air carriers as Europe grapples with a new wave of the pandemic. The stock has fallen for eight straight days. 
Canada's largest airline was a critic of Prime Minister Justin Trudeau's government during the first year of the pandemic, saying the absence of a bailout combined with strict travel restrictions was putting the industry at a global disadvantage. In April, the two sides announced a deal for loans and equity, making the federal government an Air Canada shareholder for the first time since the 1980s. 
"The assistance offered to Air Canada importantly served as an extra level of insurance that enabled us to raise additional liquidity on our own to manage the pandemic and give us sufficient resources to effectively compete in the post-pandemic marketplace," Rousseau said. 
The airline completed a C$7.1 billion financing plan last quarter, he said. It's been recalling employees, restoring service and adding routes. 
"While we expect the recovery in air traffic to remain non-linear, Air Canada's announcement today signals its confidence that it has sufficient liquidity to manage through the pandemic," Kevin Chiang, an analyst at Canadian Imperial Bank of Commerce, said in a note.