After Delivering 5,000% Share Jump, Ambu CEO Makes a Sudden Exit
(Bloomberg) -- Ambu A/S is replacing its chief executive officer after he led the medical technology company through the Danish stock market's best performance over the past decade.
Ambu shares fell as much as 20% on the news, wiping about $1.2 billion off the company's market value.
During his tenure, Lars Marcher oversaw changes in the company that triggered share-price gains of more than 5,000%. He will be replaced by Juan-Jose Gonzalez, who is joining from Johnson & Johnson next week. Ambu Chairman Jens Bager said he wants a CEO with "the necessary global experience" to lead expansion plans. Gonzalez, 46, has also worked at Pfizer, Ambu said.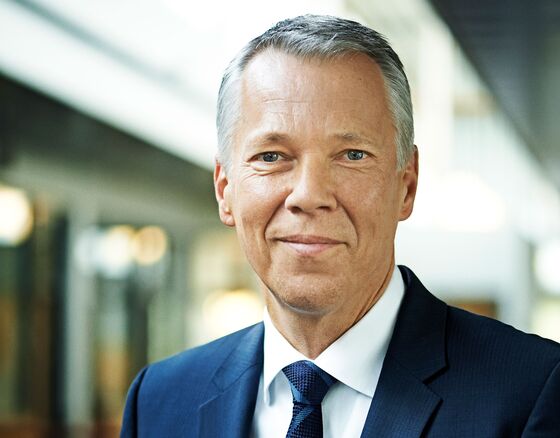 The announcement is "surprising" given the "extreme success" of Marcher's strategy, said Per Hansen, an investment economist at Nordnet.
"Judging by the financial results, it's hard to put a finger on Lars Marcher's achievements," Hansen said. "There must be other reasons behind the departure."
Ambu said it will book a 38 million-krone ($5.7 million) cost to cover Marcher's salary during his notice period.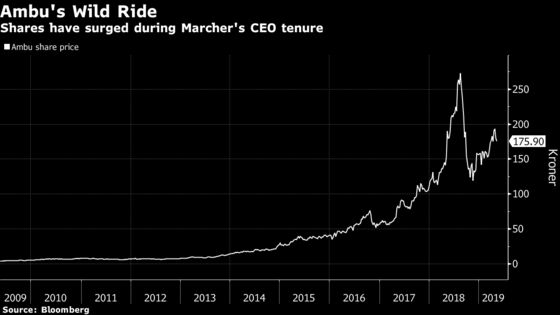 Marcher has delivered an annual average return of 43% to investors since he became CEO at Ambu in 2008. That's the best performance by far of all companies listed on Denmark's all-share index over the period.
"The company has performed incredibly well under Lars Marcher and, to many shareholders, he has become the personification of Ambu's success," Mikael Bak, the CEO of the Danish Shareholders Association, said by phone.
Marcher's bet on single-use endoscopes has been key for Ambu's growth in recent years as rivals have suffered from concern that their products could contaminate patients. But Marcher's stock option plan, which he said back in October was worth about 400 million kroner, has been highlighted by the Danish media as an example of excessive CEO pay.
"This is a stock that has traded on extremely high multiples, based on some very ambitious earnings forecasts," Bak said. "It was Lars Marcher who set these very high expectations, and it will now be crucial for shareholders to hear if the new CEO will share these optimistic views on Ambu's future."