Adler Defies Calls for Response to Fraud Allegations
Adler Group SA slumped to a record low as the embattled German landlord left investors waiting for a detailed response to allegations of fraud set out in a report by short-seller Fraser Perring's Viceroy Research. 
The company on Tuesday failed to address key questions raised by Viceroy in its first earnings report since the allegations were first published in early October. The landlord then didn't take any questions on an investor call in the afternoon, accelerating a sell-off that sent its shares to a new low. 
While Adler said that it had appointed KPMG's specialized forensic accounting division to conduct an independent review of past transactions, that probe won't complete until early next year, and Adler left open whether and how it will share the results with investors. The group didn't provide a detailed update on the progress of key asset sales designed to cut its borrowing or clarify progress on collecting money it is owed from past property sales.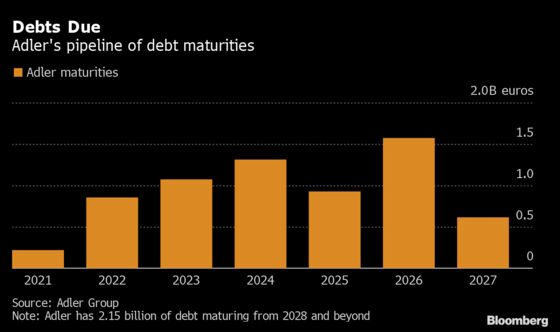 The company, which has categorically rejected Viceroy's allegations without offering an in-depth rebuttal in almost eight weeks, instead pointed to higher rents and an 8.7% increase in valuations in the third quarter to try and assuage markets.
"There are again lots of promises and little detail," CreditSights senior analyst David Shnaps said. "Investors are left waiting for clarity again."
Adler fell as much as 22% after the call and traded 19% lower by 3:56 p.m. in Frankfurt, leaving the stock down 69% this year. Its 800 million-euro note due in 2029 fell 3.1 cents on the day and is bid around 81.5, according to CBBT prices.
Instead of confronting Perring's allegations in detail, Adler has announced the sale of about 40% of its portfolio in a move designed to raise cash, ease financing pressure and confirm its valuations, which have been called into question by Viceroy. 
The company said Tuesday that the first sale, a 1.4 billion-euro portfolio, will be sold to rival landlord LEG Immobilien by the end of the year, without providing further guidance. The deal was first announced in October. A second, roughly 1 billion-euro sale will conclude in the first quarter next year, Adler said. 
Adler to Face Fresh Scrutiny From Investors Seeking Answers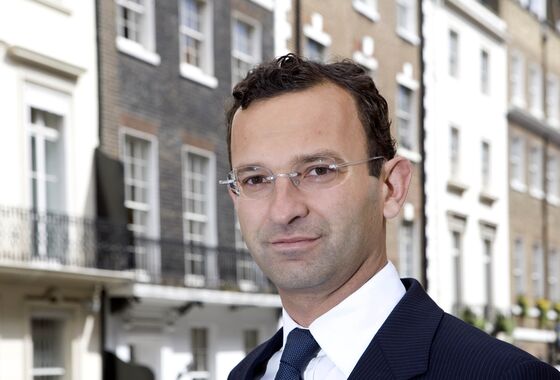 Cevdet Caner, whose family has a minority stake in Adler, has filed a criminal complaint against Perring, who accused the Austrian entrepreneur of being the real guiding force behind the company. Adler's earnings statement made no mention of Caner. 
The company's receivables -- including funds it is owed from historic property sales -- have been another key area of contention. Adler said its selected financial assets, including receivables, were 563 million euros at the end of September after scrapping the sale of a major development in Duesseldorf to a company owned by Caner's brother-in-law. That's down from 735 million euros at the end of June. 
The company has 396 million euros of cash on its balance sheet, enough to repay a 170 million-euro note that is due this year, along with a few smaller positions. Bloomberg reported earlier that Adler had drawn down the full 300 million euros of a revolving credit facility it has with banks.
Under the terms of the company's bonds, its financial indebtedness must not exceed 60% of the value of its assets. That metric is currently at 53.4%. 
A further 855 million euros of debt falls due next year. Adler said it was in advanced talks to extend loans totaling about 237 million euros, with a further 619 million euros due to be repaid when ongoing property sales are completed.