ACV Auctions Rises 25% in Debut After $414 Million IPO
(Bloomberg) -- Used car online auction company ACV Auctions Inc. climbed 25% in its trading debut after its investors raised $414 million in an initial public offering priced above a marketed range.
ACV shares, which sold for $25 in the IPO, closed Wednesday at $31.25 each, giving the Buffalo, New York-based company a market value of $4.8 billion. ACV shareholders on Tuesday sold 16.55 million shares after marketing them for $20 to $22 each, a range it had earlier elevated from $18 to $20.
The stock's success shows investors are receptive to ACV's plans to bring used-car wholesaling further into the digital age. The company plans to use the IPO proceeds to grow its virtual marketplace for dealers to buy used vehicles without sending people to a live auction.
ACV's marketplace for auctioning used cars was used by more than 16,000 dealerships and other participants last year, according to the company's filings with the U.S. Securities and Exchange Commission.
ACV staff inspect the cars and send dealers a data-driven report with details such as tire tread thickness, paint condition and brake life so they will know how much they will have to spend on reconditioning them.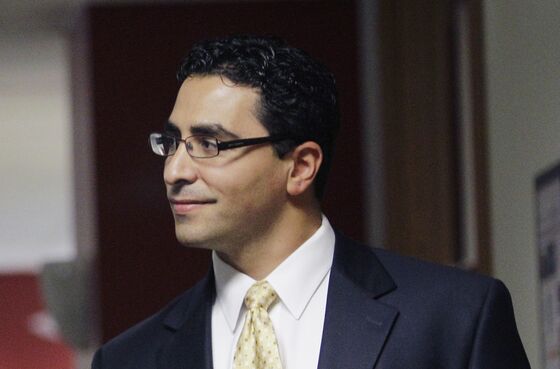 "Imagine buying a diamond without knowing color, cut, carat and clarity," ACV Chief Executive Officer George Chamoun said in an interview. "Dealers have been buying cars for years without knowing the equivalent. ACV is bringing that."
Chamoun said his plan is to grow the business by expanding its current footprint of 125 markets by 30% this year, boosting R&D spending to add more features to the auction products and by growing its nascent finance business, which loans money to dealers so they can buy more cars.
Today's cars have a lot of computing power and data on board, which ACV wants to mine to give wholesale buyers a better idea of the true condition and value of the vehicle, Chamoun said.
The U.S. used-car market totals about 40 million vehicles a year. About 10 million are sold by individuals with the rest going through auctions or other wholesale channels. Chamoun sees ACV taking market share from the other auctions and getting a bigger piece of individual car sales.
ACV's revenue almost doubled last year while its loss shrank, according to its filings. ACV had a net loss of $41 million on revenue of $208 million, compared with a loss of $77 million on revenue of $107 million in 2019.
The company's biggest backer, Bessemer Venture Partners, will control as much as 29% of the shareholder voting power.
The offering was led by Goldman Sachs Group Inc., JPMorgan Chase & Co., Citigroup Inc., Bank of America Corp. and Jefferies Financial Group Inc. The shares are trading on the Nasdaq Stock Market under the symbol ACVA.