Bill Ackman Told to Rework Plan for Glass Penthouse on NYC Tower
(Bloomberg) -- Billionaire investor Bill Ackman's plans for a Norman Foster-designed glass penthouse on the roof of a Manhattan apartment tower are facing a setback.
At a hearing Tuesday, the New York City Landmarks Preservation Commission declined to vote on whether Ackman and his wife, Neri Oxman, could replace a pink stucco home atop the Upper West Side property with a more modern, floor-to-ceiling glass design. Instead, the couple was told to revisit their proposal. 
Commission Chair Sarah Carroll praised the design quality while suggesting a second floor be trimmed. She didn't specify a date for the next hearing on the plan.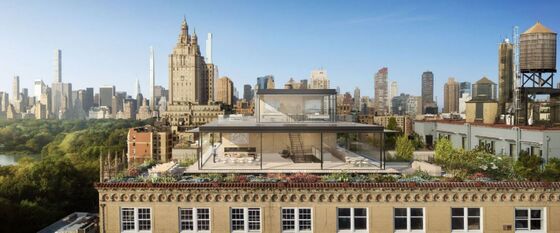 The move followed criticism by Ackman's neighbors in the co-op building, located near Central Park at 6-16 W. 77th St., who said at earlier community board meetings that the futuristic design looked like a flying saucer and out of character for a tower completed in 1927.
The planned penthouse "looks like a Malibu beach house that got blown onto our roof," Mary Breasted, a resident of the co-op, said at Tuesday's hearing.
Another resident, Belle Horwitz, noted that the co-op board hasn't yet approved the proposal, and that seven former board presidents who live in the building oppose it.
"It's almost mocking us," she said of the design, which she described as "a deliberately discordant project whose sole objective is to call attention to itself."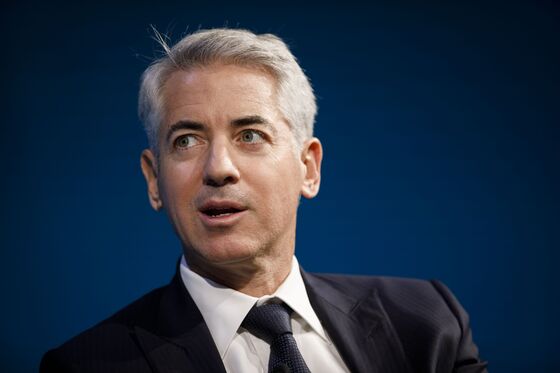 In the plan submitted to the landmarks commission, Ackman argued that the glass penthouse would be less obtrusively visible from the street than the aging stucco unit, which wasn't part of the original building. The new dwelling would remain below the maximum allowable height.
At Tuesday's hearing, Ackman said he scrapped an earlier plan that was too visible and spent the past two years working up the current design with the aim of being more thoughtful and subtle. 
"The last thing we wanted to do here was barge in and build something on someone else's building disrespectfully," he said.
Architecture critic Paul Goldberger spoke in support of the design, saying it would replace a "mediocre penthouse with first-rate architecture."
Ackman and his wife purchased the property -- a package of four apartments -- in 2018 for $22 million, according to public records.
While not a city landmark, the building is within the Upper West Side/Central Park West historic district.