Abercrombie CEO Running New Plays as Trade War With China Rages
(Bloomberg) -- Abercrombie & Fitch Co. has a plan to deal with tariffs on Chinese goods, and it's pretty straightforward: look for partners elsewhere.
"We have been on a journey to reduce our dependency on China over the last several years and will continue that journey," Chief Executive Officer Fran Horowitz said in an interview. "We have an opportunity to shift production to new partners and current partners outside of China."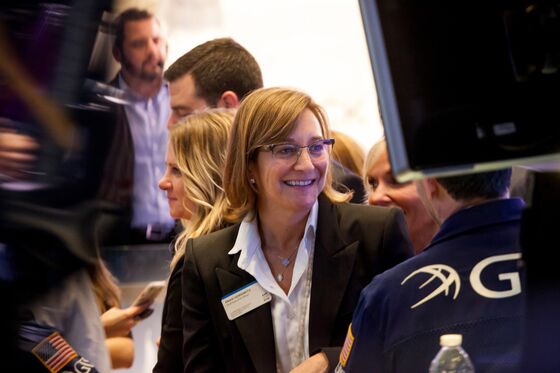 The apparel industry is scrambling to react to the trade tensions, with a 10 percent U.S. tariff on $200 billion of Chinese imports set rise to 25 percent in January. President Donald Trump has both threatened to ramp up the levies to cover all goods imported from the nation while hinting that an agreement may be in the works.
Abercrombie & Fitch has already reduced its imports from China to about 25 percent of products it sells in the U.S. That's down from "substantially" higher three years ago, Chief Operating Officer Joanne Crevoiserat said in the same interview. The tariffs that have already been leveled have not had a material impact on Abercrombie, she said.