AbbVie's Price Hikes on Leading Drugs Slammed by Lawmakers
(Bloomberg) -- In Washington's ongoing war of words over drug prices, House Democrats are drawing a target around AbbVie Inc.
A new report from a House panel that has spent years investigating U.S. drug prices detailed AbbVie's price hikes and patent activity that allowed it to increase profits from two of its top-selling drugs. AbbVie Chief Executive Officer Richard Gonzalez testified Tuesday in a hearing that's part of Democrats' effort to advance curbs on drug costs.
While price increases aren't unique to AbbVie, the report from the House Committee on Oversight and Reform highlights the company's use of market power and the patent system to drive up sales of the world's top-selling drug, the rheumatoid arthritis medication Humira. That blockbuster status came at the expense of U.S. taxpayers, while prices declined abroad, the committee report said.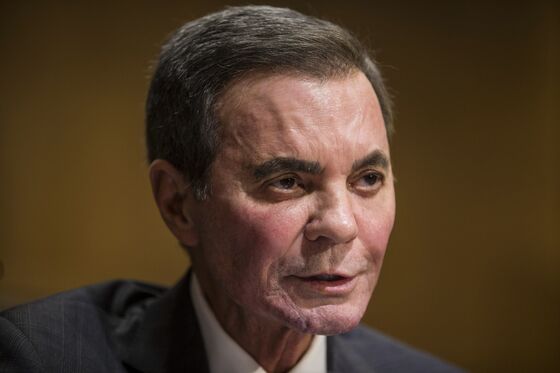 Gonzalez put the blame on the structure of Medicare plans that put patients on the hook for large shares of their drug costs.
"For these patients, reducing drug prices alone will not alleviate the challenge of access and affordability," he said in his opening remarks.
AbbVie shares, which began the trading session down, were up 0.7% at 1:39 p.m. in New York as the hearing was closing.
The hearing is part of a Democratic effort to bring drug pricing legislation back into the public eye. President Joe Biden's administration has signaled openness to a controversial measure that would let Medicare negotiate some prices with drugmakers, but it faces difficult odds in the Senate where Republicans control half the seats.
Three House Democrats sent a letter to the Federal Trade Commission Tuesday urging a formal inquiry into AbbVie's actions to delay competition from lower-cost biosimilar drugs.
Democrats lambasted drug companies' efforts to obtain incremental patent protections on modifications of drugs that have already been approved. "You haven't made the drug any better even as you doubled the cost," Representative Katie Porter of California said. "You're feeding us lies that we must pay astronomical prices to get innovative products."
Yet Gonzalez and some Republicans countered that there's a trade-off between investment in innovation and the returns available for new drugs. To get those new products, the U.S. market pays an outsize share compared to countries where governments set prices.
"That's the fundamental challenge with socialized medicine systems, and that does force the U.S. to pay far more of the innovation costs of our industry," Gonzalez said. "That is a reality."
The Oversight and Reform analysis is based on tens of thousands of internal documents Abbvie produced after Representative Carolyn Maloney of New York, who chairs the panel, threatened last year to subpoena the company. Congressional Democrats have sought similar documents from several drugmakers in a years-long investigation.
Humira debuted in 2003 from AbbVie predecessor Abbott Laboratories and is now the world's best-selling drug with about $20 billion in 2020 revenue. Together with the cancer drug Imbruvica, which was approved in 2013, the two products accounted for more than $25 billion in net revenue last year, more than half of AbbVie's total, according to a company filing. AbbVie partnered with Johnson & Johnson on Imbruvica, with Abbvie leading U.S. sales.
More than 80% of the two drugs' sales came from the U.S. The report said that price hikes on the two medications outpaced increases in rebates or discounts that the manufacturer offered to drug purchasers. Humira's net price more than doubled between 2009 and 2018 to $35,000 a year, the report said.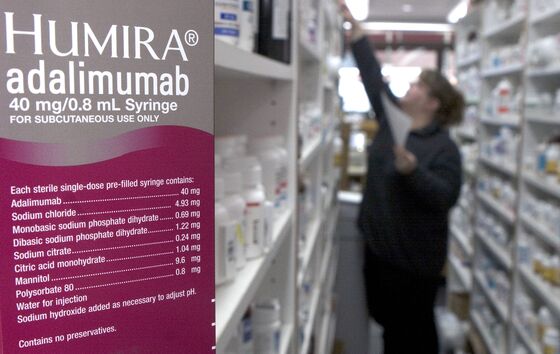 Over the years, U.S. prices increased, sometimes by double-digit percentages, even as they declined slightly in international markets, according to an AbbVie internal document reproduced in the report. Governments in many other countries -- in Europe, the U.K., Australia and China -- typically play a bigger role in setting drug prices.
The departments of Defense and Veterans Affairs get discounts on drugs purchased for their health programs. Medicare, the insurance program for older and disabled Americans, could have saved $7 billion on Humira over 10 years if it got the same reductions, according to the committee's analysis. Medicare relies on private prescription plans, known as Part D plans, to negotiate with drugmakers for retail medicines.
The company also used the patent system to block or delay competition from lower-cost copies. One internal document described an "enhancement strategy" for Humira in 2011, when the drug had been on the market for eight years, the committee report said. Among its goals was to "raise barriers to competitor ability to replicate."
New formulations of the drug were described as part of a "defense strategy" against knock-offs that could drive down prices. About 90% of AbbVie's patent applications for Humira were filed after the drug was approved, "suggesting that they were intended to block competition and protect revenue," the report said. Legal settlements delayed the arrival of lower-cost competitors by years.
The company also used the Orphan Drug Act, intended to encourage development of new medicines for rare diseases, to get longer periods of exclusivity, according to the report.
Ranking committee member James Comer of Kentucky defended drug companies' use of patent law to guard intellectual property. Without it, he said, companies wouldn't have sprung to develop Covid vaccines, and he criticized U.S. President Joe Biden's support for waiving patents to make vaccines available to more of the world.
Both Republicans and Democrats have criticized U.S. drug prices for years, but the rhetoric has translated into few substantive reforms. The Trump administration attempted to redirect the rebates that drugmakers pay to Medicare plans so patients would capture more of the discount at the pharmacy counter.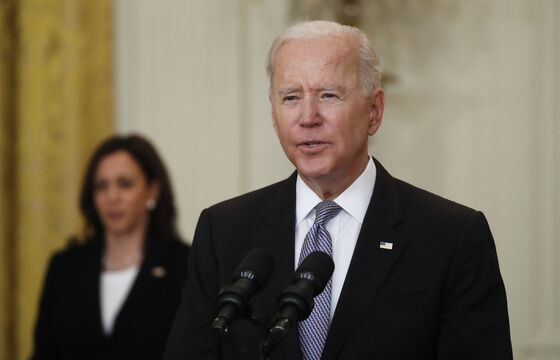 Pharmacy benefit managers, who argue that the rule would push up Medicare drug plan premiums, are challenging it in court. The Biden administration has put the rule on hold.
Overall, U.S. net prices for many branded drugs have actually fallen in recent years, according to an analysis from researcher Drug Channels. Still, a quarter of Americans taking prescription medications say they're difficult to afford, according to polling from the Kaiser Family Foundation, and data suggests voters of both parties want Congress to act on the issue.