Liikanen Says He Would Consider ECB Presidency If Asked
(Bloomberg) -- Want the lowdown on European markets? In your inbox before the open, every day. Sign up here.
Former Bank of Finland Governor and former European Central Bank governing council member Erkki Liikanen said he would consider running to succeed Mario Draghi as ECB president, were he asked to do so.
"I'll consider it if such a question is asked," Liikanen said in an interview with Helsingin Sanomat newspaper published on Friday. Asked if he would run for Finnish president if asked, Liikanen said "I feel it's not a timely issue anymore."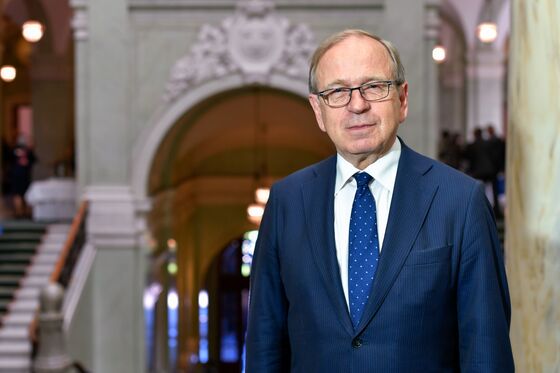 Liikanen has previously said he won't be campaigning for the ECB role, but that "there may be situations where you get asked: 'will you do your duty?' And then one must consider."
Draghi's term ends in late 2019 and the appointment of his successor will be part of government horse-trading over several top European Union positions, focusing on nationality and gender as well as expertise.