Brazil Left, Far-Right in Near Tie in Presidential Runoff Poll
(Bloomberg) -- The Brazil presidential election is too close to call in a likely second-round runoff and the first-round race has tightened, a new poll showed on Saturday.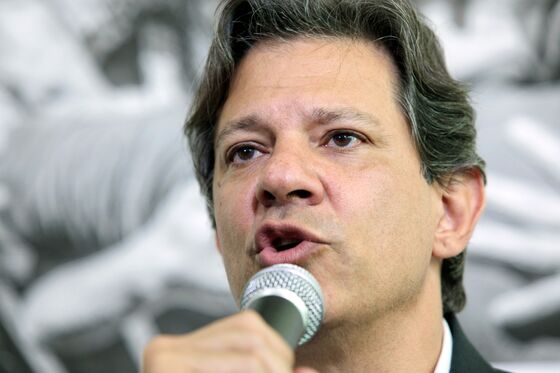 Fernando Haddad, the leftist Workers' Party candidate, would get 43 percent in the runoff while far-right former paratrooper Jair Bolsonaro would have 40 percent, according to a survey published by the news website Poder360. The poll has a margin of error of plus or minus 2 percentage points. It was based on phone interviews with 4,000 Brazilians on Sept. 19 and Sept. 20. Poder360 says it doesn't run polls for politicians or political parties.
The survey corroborates others in recent days predicting no candidate will win more than half of valid votes in the first round on Oct. 7, prompting a likely second round on October 28.
Bolsonaro, still hospitalized as he recovers from a near-fatal knife attack earlier this month, leads the first-round race with 26 percent support, according to Poder360. Haddad, who replaced jailed former President Luiz Inacio Lula da Silva as the Workers' Party candidate, has 22 percent. Left-wing candidate Ciro Gomes has 14 percent. Pro-business candidate Geraldo Alckmin and former Environment Minister Marina Silva have 6 percent and 4 percent respectively.
According to the poll, 75 percent of voters have their minds made up.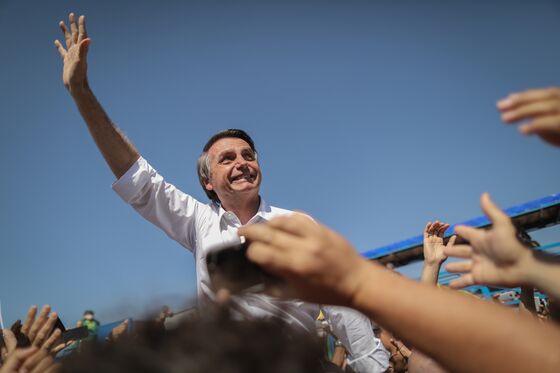 Other surveys have shown Bolsonaro leading the first-round race with a wider margin. Haddad had 16 percent in a Datafolha survey published Thursday.
Market-favorite candidates' failure to gain traction have stoked investor concerns that the next administration may shun reforms including a pension overhaul.
Poder360 said it can't compare the results with previous polls it conducted because the candidate lineup was different. This is the first time the website included Haddad as the Workers' Party formal contender.