Wall Street Backers of Philharmonic Toast to Conductor's New Era
(Bloomberg) -- Gowns rustled and musicians bowed as the New York Philharmonic took the first slot of a busy season on New York's cultural calendar. The orchestra's financier board members, who've seen it through changing music directors and renovation plans for its hall at Lincoln Center, were particularly energized.
"It's very exciting because it's Jaap's opening night as music director," said Peter May, president of Trian Partners, referring to Jaap van Zweden taking the helm.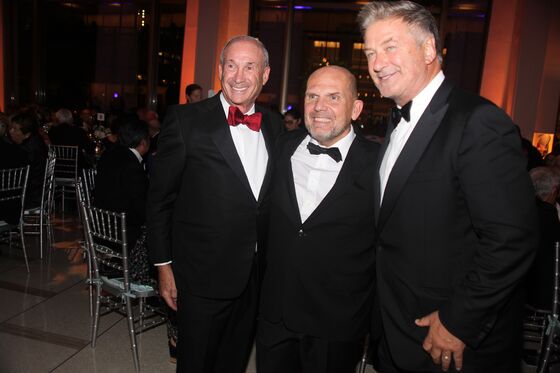 May, a board member for about 12 years, predicted great things as he stood in a sea of guests enjoying a cocktail before the performance Thursday as part of a gala that raised more than $3 million.
"Jaap's not only a great musician and conductor, but he's a mensch," May said. "He really cares about the orchestra being involved in the community, and you're going to see him have a role with the philharmonic and the city that is different from any of his predecessors."
To that end, the philharmonic is starting "Phil the Hall" performances with $5 seats.
"The most important thing is that this orchestra should be for everybody and not just the people you see here," Van Zweden said at the post-performance supper as he greeted guests including John Paulson, Gary Parr, Richard LeFrak, Alexander Klabin and Alec Baldwin.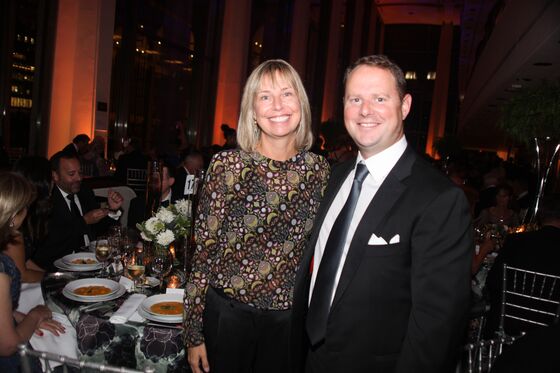 "Our mantra is in New York City, in our time," added Deborah Borda, the philharmonic's chief executive officer.
For Oscar Schafer, the conductor's first name is a mantra enough to help him proselytize and raise money as the orchestra's chairman. "Jaap has a staccato hint," said Schafer of Rivulet Capital. "I told him, 'It's a good thing you're not named Harry.'"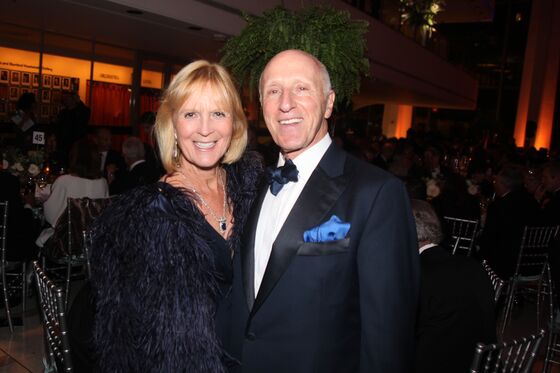 As for the music, it sounded like a new era inside David Geffen Hall, when, in the first moments of the initial piece, performers wearing T-shirts and sneakers popped up on the balconies producing eerie sounds from black, 3D-printed megaphones. These sleek, sculptural instruments evoked both a Renaissance angel's trumpet and a futuristic alarm.
The piece was "Filament," a world premiere and a New York Philharmonic commission by Ashley Fure, 36, who got help with the megaphones from designer-architect Brandon Clifford while both were fellows at the American Academy in Rome.
"For me, it's a lot about calling out to each other across the void," Fure said, noting her next project is a sound installation in the tunnels of Berlin.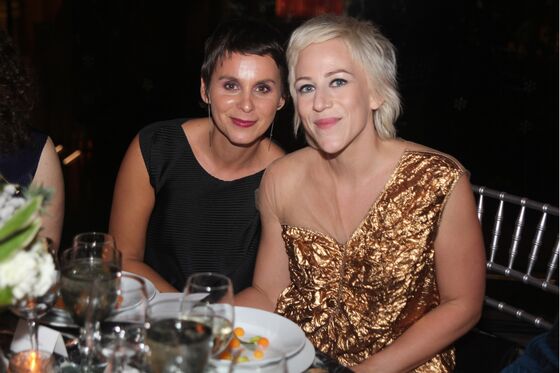 Much of what drives her is the desire to connect music to the ideas and worries buzzing through the minds of the audience. "Sound has a fundamental role to play right now in our collective navigation of the crises that we face," Fure said.
Some of "Filament" sounded like the opening of a horror film set in a dark forest, with haunting bird calls and whooshing of water and wind. Other parts sounded like an urban apocalypse.
"I think it's about climate change," said actress Patricia Clarkson.
Of the jazzy piano concerto by Maurice Ravel, Clarkson said, "He's everything you want to be as an actor: it was subtle shifts, big waves and the quiet moment." Stravinsky's "Rite of Spring" is "everything you don't want to be," she added. "It's sharp and cutting and brutal -- I realized I just played that on 'Sharp Objects.'"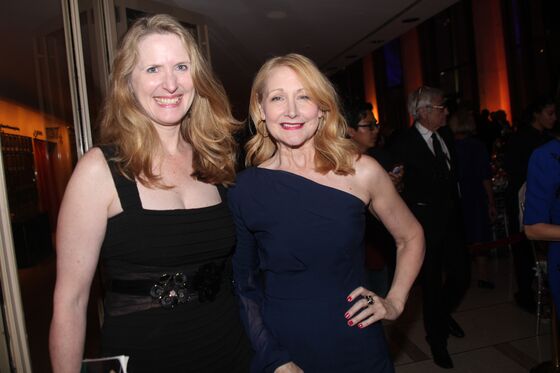 Clarkson's latest star-turn for the HBO series was as Adora, a creepy though very elegant mom. "She's a little bit of Ravel and a lot of Stravinsky," Clarkson said. "She would have been happy to be at such an illustrious night."
Meanwhile, Blackstone's Tom Hill headed to the High Line Art Dinner, held 10
blocks from where his foundation will open, on a chicly decorated stretch
of the abandoned railroad-line-turned-park. The event raised more than $1 million.
Donald Mullen, an event chair and founder of Pretium Partners, talked up the
Plinth, an area for commissioned artworks at 30th Street that will open next year. High Line Chief Curator Cecilia Alemani said Simone Leigh's "Brick House" will be the debut project.
Mullen caught up with artist Sarah Sze, one of the first to be shown on the High Line. "We are trying to see when we can go to her show in Rome," he said. That exhibition featuring paintings is set to open in October at the Gagosian Gallery near the Trevi Fountain.