Ripple Adds PNC Financial to Its International Cash-Transfer Network
(Bloomberg) -- Ripple Labs Inc., the provider of cross-border payment systems using blockchain for financial firms, added PNC Financial Services Group Inc. to its network of users.
PNC Treasury Management, as a member of RippleNet, will allow its commercial clients to use the network, speeding up international payments, the companies said Wednesday in a statement. Ripple said it now has more than 100 clients the world, and operates in 40 countries.
"For far too long, the technology underlying cross-border payments has been opaque, slow and costly," Marcus Treacher, senior vice-president at Ripple, said in a statement. "Quite a few payment providers have joined RippleNet recently, so it's great to see one of the major U.S. banks come on board as well."
RippleNet is up against an entrenched competitor, the Brussels-based Society for Worldwide Interbank Financial Telecommunication, or Swift, which connects more than 11,000 institutions. Ripple says its service is faster and cheaper and provides better record-keeping through blockchain technology.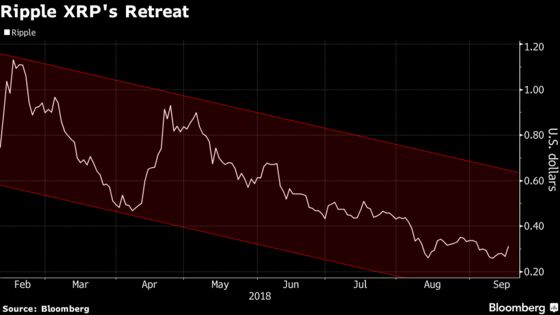 "As the global economy becomes increasingly digital, the need for real-time payments globally is critical," Chris Ward, executive vice president at PNC Treasury Management, said in the statement. "We are focused on providing our clients with capabilities that enable making secure digital payments in an instant, whether they are sent across the street or across the world."
The Ripple product that PNC will be using to start, doesn't use XRP, the digital token that the company says would create even greater efficiencies in international transfers. The idea is that XRP would serve as a bridge currency and free banks from the expense and hassle of tying up money in different currencies at other banks. But because firms have been reluctant to adopt the token, Ripple is focusing on RippleNet as it continues to develop and market XRP-based products for future use.