Ex-UBS Trader Wins Last-Minute Bid to Delay Deportation
(Bloomberg) -- Kweku Adoboli, a former UBS Group AG trader in London jailed in 2012 for causing a $2.3 billion loss at the bank, won a last-minute reprieve from his deportation to Ghana.
Adoboli will get another judicial review of the decision to deport him, his spokesman Nick Hopewell-Smith said Monday in an email. The 38-year-old was to leave Tuesday under rules that require foreign nationals who have been sentenced to more than four years in prison be deported automatically, unless there is a strong public interest in favor of them staying.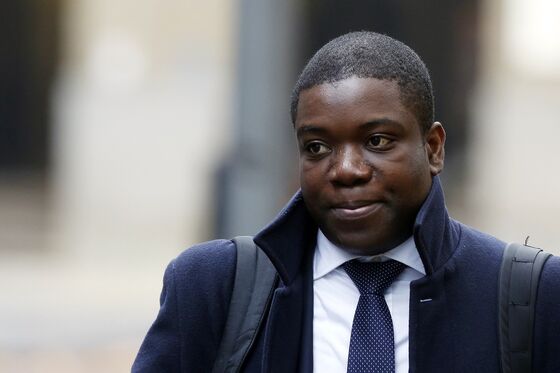 Adoboli's supporters are in "tears of joy," Hopewell-Smith said.
"The judge has requested a stay on his deportation to Ghana until such time as the outcome of the review is determined," he said. His lawyer "has already applied for bail to the Home Office and if refused (as is most likely) will then apply to the Tribunal. It is anticipated that Kweku will be allowed home to his Scottish 'family' and partner, Alice, within the next 5-10 days."
The full review process is likely to take several months, Hopewell-Smith said.
Despite living in the U.K. for the majority of his life, Adoboli doesn't hold British citizenship, and the Home Office wants him out. His supporters say he's established a life in Scotland, was a non-violent offender and isn't a risk of re-offending because a ban means he can't work in the finance industry.
Adoboli was jailed in 2012 after being convicted of fraud for causing a $2.3 billion loss through unauthorized trading at UBS. He was released in 2015, about halfway through a seven-year prison sentence. Since his release, he's lived with a friend's family outside Edinburgh as he's sought to establish himself as an advocate of cultural change in what he describes as the "super-aggressive, high-competition environment" of investment banking.
He was born in Accra, Ghana, but left the country when he was four, living in Israel, Syria and Iraq as the family traveled for his father's work as a United Nations official. He moved to the U.K. at age 12.