Marc Benioff Joins Wealthy Clique Buying Magazines in Daunting Times
(Bloomberg) -- Marc Benioff has joined the club of first-time magazine owners. If history is any guide, he won't have an easy time.
The billionaire co-founder of Salesforce.com Inc. agreed Sunday to buy Time magazine for $190 million, taking over the iconic but struggling newsweekly from Meredith Corp. Benioff, 53, and his wife say they won't be involved in day-to-day operations or journalistic decisions at the magazine and that they plan to keep the current leadership.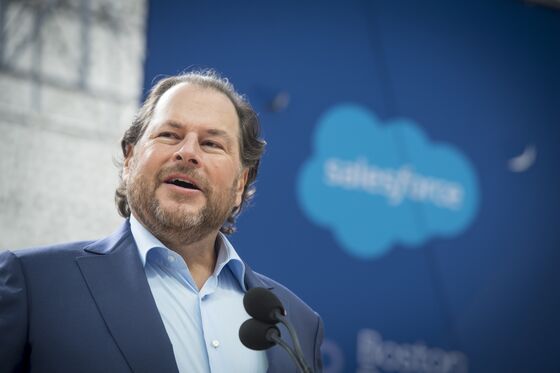 Over the past two years, several wealthy investors have decided to plow some of their fortunes from beauty, technology and real estate into magazines, including Laurene Powell Jobs, Richelieu Dennis and Howard Milstein. While their publications target different audiences, they appear united by a belief that they can succeed where others failed.
It's hard to imagine a worse time to invest in magazines. Readership is falling and advertising sales are expected to sink another 16 percent in 2018 as Google and Facebook attract an ever-larger share of marketers' dollars, according to the ad company Magna. (Bloomberg LP, the parent of Bloomberg News, owns Bloomberg Businessweek.)
While the Washington Post has thrived under billionaire owner Jeff Bezos, the founder of Amazon.com Inc., the rich haven't fared well in magazine publishing. Facebook co-founder Chris Hughes sold the New Republic in 2016 after a tumultuous four years of ownership that included a staff revolt. At the time, Hughes said he "underestimated the difficulty of transitioning an old and traditional institution into a digital media company in today's quickly evolving climate."
Barry Diller's IAC/InterActiveCorp bought Newsweek from the late Sidney Harman in 2010 and combined it with the Daily Beast news website. But he sold Newsweek to IBT Media three years later, calling the decision to buy the magazine a "fool's errand." Newsweek stopped printing in 2013, three years after another big newsweekly, U.S. News & World Report, halted its print publication.
Despite that history, these entrepreneurs are giving magazine ownership a shot, and more neophytes may join them soon. New York Media, owner of New York magazine, is exploring a possible sale. Conde Nast, which reportedly lost $120 million last year, is selling Golf Digest, Brides and W. Meredith is also selling Sports Illustrated, Money and Fortune.
For Dennis, who bought Essence from Time Inc. this year, the key to success is not thinking of the publication as a magazine.
"Essence is now a consumer experience business," said Dennis, the founder of Sundial Brands, a personal-care products company.
Yes, there's still a monthly publication. But with Facebook and Google dominating the advertising business, Dennis is focused on expanding an events business that leverages the Essence name. That includes its annual festival -- which attracts about a half million people to New Orleans each July for music and food -- and an invite-only networking event for women called E Suite. Essence also has TV projects in development.
"These are all things that surround the magazine," Dennis said in an August interview. "It's not, 'Hey, we want to be in the magazine business.' We're in the 'serving-black-women business' and Essence provides an incredible platform and community."
Now that it's no longer part of Time, Essence has more freedom to test new ventures, like e-commerce, according to Michelle Ebanks, president of Essence Communications Inc. Under the previous owner, which had more than 20 different titles, "We could not be our true brand because we had to be how Time Inc. viewed the world of a magazine company," she said.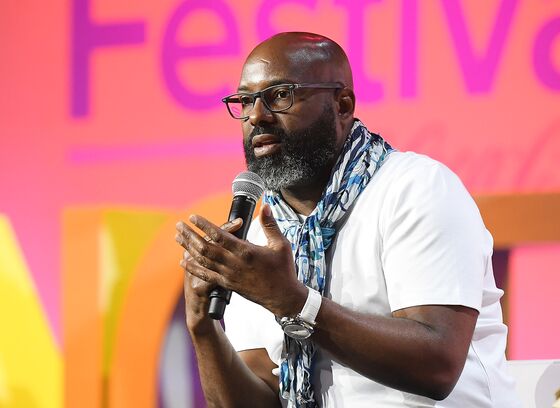 In July 2017, Laurene Powell Jobs's Emerson Collective LLC bought a majority stake in The Atlantic, the political and cultural magazine founded by Ralph Waldo Emerson.
Powell Jobs, the 54-year-old philanthropist and investor, is the widow of Apple co-founder Steve Jobs. She bought the stake from David Bradley, who acquired the Atlantic in 1999 from billionaire Mortimer Zuckerman for $10 million. Emerson Collective has also backed the news site Axios and nonprofit journalism outlets like the Marshall Project and ProPublica.
Unlike other magazines, the Atlantic wasn't in dire straits when Powell Jobs arrived. Its parent, Atlantic Media, had turned a profit for eight straight years and its annual revenue has quadrupled to nearly $80 million over the past decade, according to the company.
But its ambitions have grown since the Emerson Collective became an owner. In February, the Atlantic announced plans to hire 100 new employees -- with up to half in editorial -- over the next 12 months. It has also reinstituted an online paywall. Last month, the magazine hired Alex Hardiman, a former executive at the New York Times and Facebook.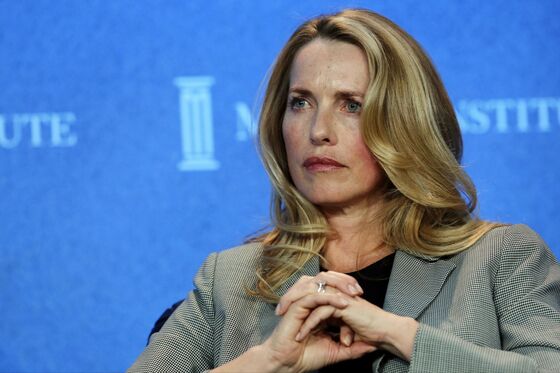 In February, Howard Milstein bought Golf magazine and Golf.com for an undisclosed sum from Meredith, promising to "expand the reach and quality." Milstein is chairman and chief of New York Private Bank & Trust, an investor and philanthropist.
While Milstein, 67, is a magazine newbie, he brings experience and contacts from other golf businesses, including a partnership with golf legend Jack Nicklaus and an investment in GolfLogix, an app that helps golfers measure distance to the green.
In a statement, Milstein said he will operate Golf and its website "in a business structure that is different from most other magazines that have been under increasing pressure in recent years." He said he sees "enormous opportunities" with online commerce.