Sudan Names Mohamed Khair Al-Zubair as Central Bank Governor
(Bloomberg) -- Mohamed Khair Al-Zubair was named Sunday as governor of the Central Bank of Sudan, succeeding Hazim Abdegadir Ahmed Babiker, who died in June on a trip to Turkey.
Al-Zubair, who held the post in 2011 and was finance minister 2000-2001, was appointed by President Umar Al-Bashir.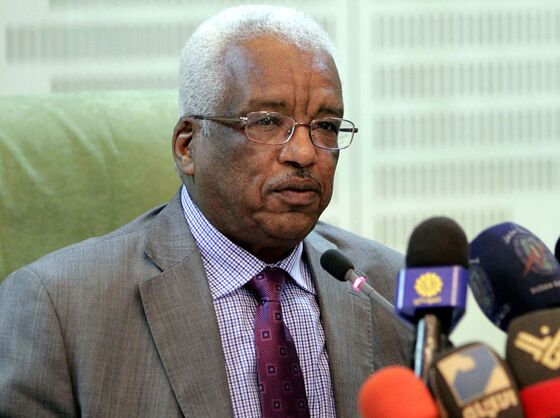 Sudan has adopted tough measures, forming an austerity cabinet after a major reshuffle last week, in an attempt to cut government expenses to overcome the economic crisis. Sudan inflation has accelerated since the start of 2018, reaching 67 percent in August.
Babiker died June 16 of a heart attack in Istanbul. He was in Turkey for official meetings and then to spend his Eid holiday, Turkish Ambassador to Sudan Irfan Neziroglu said in a Twitter post. He was appointed central bank governor in December 2016.