Breaking the World and Preparing for the Worst
The weekend is here! Pour yourself a mug of French roast coffee, grab a seat by the window, and get ready for our longer-form weekend reads:
Be sure to check out our Masters in Business interview this weekend with David Nadig, managing director of ETF.com. Previously, he was director of ETFs at FactSet Research Systems. Nadig helped design some of the first ETFs at BGI, and as co-founder of Cerulli Associates, he conducted some of the earliest research on fee-only financial advisers and the rise of indexing.
Most Brexit bills are caught up in a slow legislative grind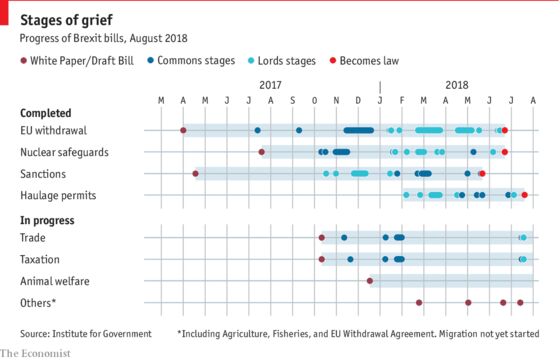 This column does not necessarily reflect the opinion of the editorial board or Bloomberg LP and its owners.
Barry Ritholtz is a Bloomberg Opinion columnist. He founded Ritholtz Wealth Management and was chief executive and director of equity research at FusionIQ, a quantitative research firm. He is the author of "Bailout Nation."