New Jersey Governor Says Workers Shouldn't Pay for State's Pension Error
(Bloomberg) -- In New Jersey, some want public workers to give up benefits to fix the state's underfunded pension system. That's puzzling to Governor Phil Murphy.
"It's the state's fault that we've got the deficit we have," Murphy, 61, said in an interview Thursday after speaking at the Global Climate Summit in San Francisco. "Why would you do that if it's the state's fault?"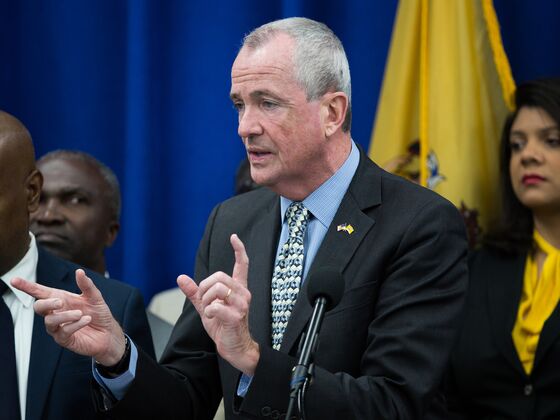 New Jersey, like most other governments with troubled pensions, for years paid less than what it owed to its retirement system, resulting in one of the worst funded among U.S. states and pressuring its credit rating.
Murphy said he's focused on reining in the costs of health-care instead of slashing public employee benefits. He set up a commission with union representatives on board to come up with solutions that would make both workers and the state pay less for good services, he said.
"We think that the holy grail is available," Murphy said. "That's where we've chosen to dig in."
Unions backed the campaign of the multimillionaire Goldman Sachs banker. Since taking office in January, Murphy has approved labor contracts that have included pay increases.