Danske CEO Is Given a 33% Chance of Surviving Laundromat Scandal
(Bloomberg) -- Analysts covering Danske Bank A/S see a 33 percent chance that Chief Executive Officer Thomas Borgen will continue in his role through 2018.
That probability falls to 25 percent when the same analysts were asked how likely it is that Borgen, 54, will still be running Denmark's biggest bank in 2019. The Bloomberg survey is based on responses from six research analysts who provide client recommendations on Danske.
Borgen's prospects of holding on to his job have become the subject of market and media speculation as money laundering allegations, and their fallout, dominate news headlines. The bank is already the target of criminal investigations in Denmark and Estonia, and the U.S. Treasury Department has been examining the Danske case "very closely," Danish media reported in August.
'Probes' and Investigations
On Friday, the Wall Street Journal reported that U.S. law enforcement agencies are "probing" and "examining" Danske Bank, citing a person familiar with the matter and documents the newspaper had reviewed.
The standard procedure in a case like this would be for the U.S. to notify the national authorities involved once it reaches the level of a criminal investigation, according to a person familiar with the matter. An official working in the Danish government said they were unaware of any such notification having been received. The person declined to be identified by name because such correspondence is confidential.
Danske is due to release the findings of its own internal probe on Sept. 19, with a press conference set to take place at 10 a.m. in Copenhagen that day.
Danske spokesman Kenni Leth said, "We don't have any comments. We are looking forward to sharing conclusions from the investigations on Wednesday."
The money laundering case has unnerved the bank's investors and Danske's market value has slumped about 30 percent this year. Shares in Denmark's biggest lender fell almost 5 percent after the Wall Street Journal's report on Friday, before paring some of those losses to trade down about 1.5 percent.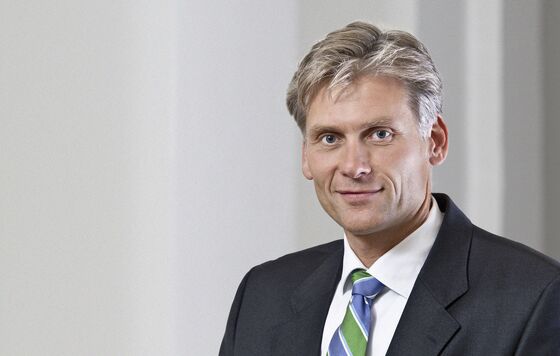 The analyst survey gives Danske Chairman Ole Andersen, 62, a slightly better chance of survival than the CEO, with analysts predicting, on average, that he has a 54 percent chance of continuing in his role through this year. But when it comes to 2019, that probability drops 29 percent.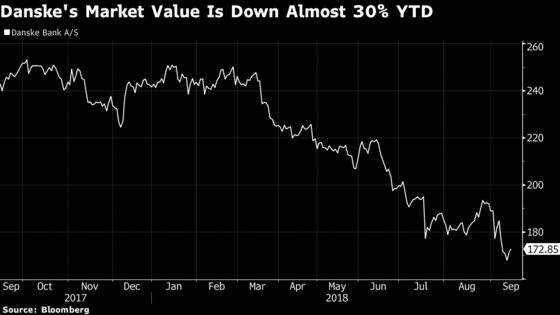 Already in 2012, the FSA said Danske wasn't doing enough to prevent being used to launder money, including scrutiny of "remote customers." In its May report, the agency said that management had failed for years to heed red flags in Estonia, including returns of 402 percent.
Borgen was responsible for international banking from 2010 to 2012, before being promoted to head of corporates and then CEO, in 2013. Following the revelations, Borgen said he discussed his resignation with the board, but that it was agreed he should stay on.
In July, in connection with second-quarter results, Borgen said that he is ready to step down if that's what makes the most sense for the bank. He has apologized for failing to act sooner to stop the alleged laundering.
The survey was compiled this week after a number of news reports added to speculation regarding the laundering case. The Wall Street Journal reported last week that as much as $150 billion flowed through Danske's Estonian unit during the years being investigated, though it's not clear how much of that amount can be treated as suspicious transactions.