Warner Bros. Looks to Put the Super Back in Superman Franchise
(Bloomberg) -- AT&T Inc.'s Warner Bros. studio, looking to get more from some its key brands, elevated Pam Lifford to run a newly created group that will include consumer products, DC comics, theme-park opportunities and a global franchise team.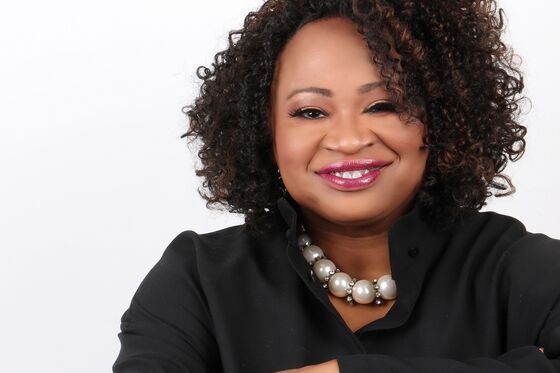 Lifford, formerly head of consumer products, is charged with creating a deeper connection to consumers for brands like the DC superheroes and Looney Tunes, the studio said Thursday in a statement. She also becomes the highest-ranking African-American woman at Warner Bros.
AT&T, a leading phone carrier and pay-TV provider with tens of millions of subscribers, is looking to get additional revenue from Warner Bros. following its $85 billion purchase of the studio's parent Time Warner. The studio's well-known properties create new opportunities for AT&T, and the initiative markets one of the company's first efforts to market content directly to customers.
"With competition for consumers' attention more intense than ever, and brand awareness and loyalty more important than ever, this is a great way to help focus on creating opportunities for fans to meaningfully interact with our brands and franchises at a level beyond the screen," Kevin Tsujihara, Warner Bros.' chairman and chief executive officer, said in the statement.
Warner Bros., based in Burbank, California, has had several management changes in recent years, including at DC Comics, which has struggled to compete with market leader Walt Disney Co. and its popular Marvel superhero properties. A former Disney executive, Lifford joined Warner Bros. in 2016.
Her team will operate with a "never go dark" approach, the company said, developing products and services that consumers can access anytime. She will also work with HBO and Turner, as well as other AT&T divisions, the company said.
Day-to-day operations of DC will continue to be led by Jim Lee, publisher and chief creative officer, and Dan DiDio, publisher. They'll both report to Lifford. She will report to Tsujihara, as will Josh Berger, who oversees the Harry Potter franchise.
AT&T rose 0.8 percent to $33.68 at the close in New York. It's down 13 percent this year.