U.K. Targeting Lawyers, Accountants in Illicit Funds Crackdown
(Bloomberg) -- The British government says it is targeting accountants, lawyers and real estate agents who help hide dirty money as part of an increasingly aggressive effort to crack down on illicit fund flows from Russia, China and elsewhere.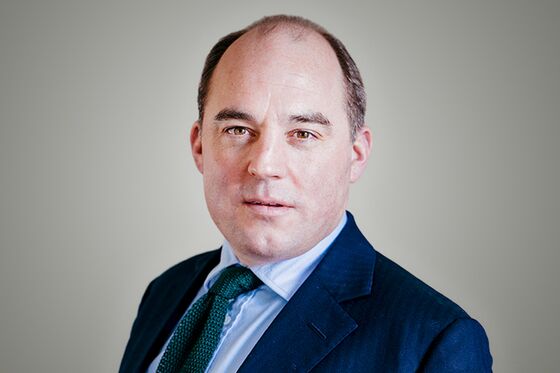 "I'm determined that the facilitators -- the solicitors, the estate agents, accountants -- who I often see in the middle of these investigations, are dealt with in the same way as the gangsters whose money they are laundering," U.K. Security and Economic Crime Minister Ben Wallace said in an interview at the Home Office.
The government faces growing pressure to crack down on dirty money from Russia after it accused the Kremlin of approving the use of a nerve agent to poison former Russian spy Sergei Skripal and his daughter in Salisbury in March. The U.K. last week named two Russian military intelligence officers, likely traveling to the U.K. under aliases, as key suspects. The Kremlin has denied having anything to do with the attack.
A parliamentary committee blasted the government in May for failing to act to restrict Russian money flows immediately following the poisoning. "Despite the strong rhetoric, President Putin and his allies have been able to continue to do 'business as usual' by hiding and laundering their corrupt assets in London," the committee wrote in the report.
Although Wallace said the U.K. isn't singling out any particular country, he called Russia and China the "premier league" of corrupt cash.
"The thing about London is people come here to enjoy that wealth that they have illicitly gotten," he said. "We've got to deny these people the playground."
Mirroring the way the U.K. has coordinated its counter-terrorism efforts, the government in December created the National Economic Crime Centre, which reports to Wallace and pulls representatives from the Police, the Serious Fraud Office, the Financial Conduct Authority, the Home Office, Crown Prosecution Service and tax authorities.
Wallace said some steps began before the Skripal attack, including new powers that came into force in January under the Criminal Finances Act. They include account freezing orders and unexplained wealth orders, which allow the government to seize corruptly acquired assets if their owners can't show how they could afford to buy them.
The NCA has used an unexplained wealth order in only one case so far -- against the wife of a banker from a non-European Economic Area country. She is fighting the order in the U.K. courts and cannot be named. Anti-corruption campaigners have criticized the government for dragging its feet to use the new powers but Wallace said action couldn't happen "overnight."
"We have plenty in the pipeline," he said. "The public appetite doesn't match the evidential pace. We cannot rustle up evidence."
The NCA is currently investigating more than 100 different individuals and properties for potential "asset denials," either freezing orders or unexplained wealth orders, according to Rachael Herbert, the agency's senior manager in charge of strategy and partnerships. It expects to issue more orders this year.
"We aren't waiting to see how this one pans out," Herbert said.
The police have already arrested some so-called facilitators but "there are a lot more to come," Wallace said. He said actions against accountants, lawyers and estate agents could include both civil and criminal proceedings as well as "disrupting" their ability to move money or obtain visas to travel.
Last year, Neil Bolton, a lawyer working near Manchester, England, was sentenced to nine months in prison for failing to comply with money laundering regulations while facilitating property transactions for a local drug dealer.
Criminals "want to cast themselves as terribly sophisticated people in beautiful London," Wallace said. "Actually they are facilitated by people who should really go to jail."