Explosion in Somalia Capital Kills At Least Seven, Police Say
(Bloomberg) -- A car bomb killed at least seven people and injured scores more at the Hodan district headquarters in Somalia's capital, Mogadishu, the second such attack at the government facility this month.
Most of those killed were government officials working at the headquarters in the densely populated area, according to Hussein Mohamed, a police officer. The death toll may climb as rubble at the scene is cleared, said Ismail Farah, a paramedic.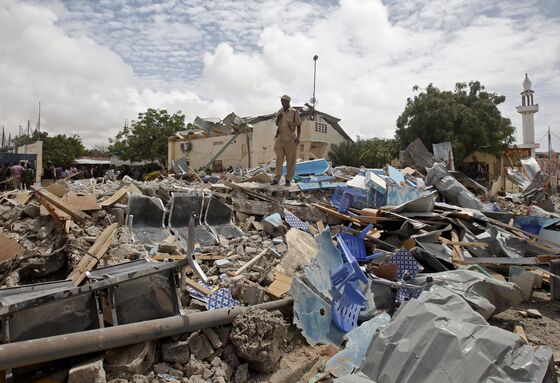 The al-Qaeda-linked al Shabaab militant group claimed responsibility for the attack in a statement to Radio Andalus, a broadcaster that supports its insurgency.
Shamso Omar, who survived the attack, said she'd seen bodies strewn on the ground as ambulances rushed wounded people to hospitals.